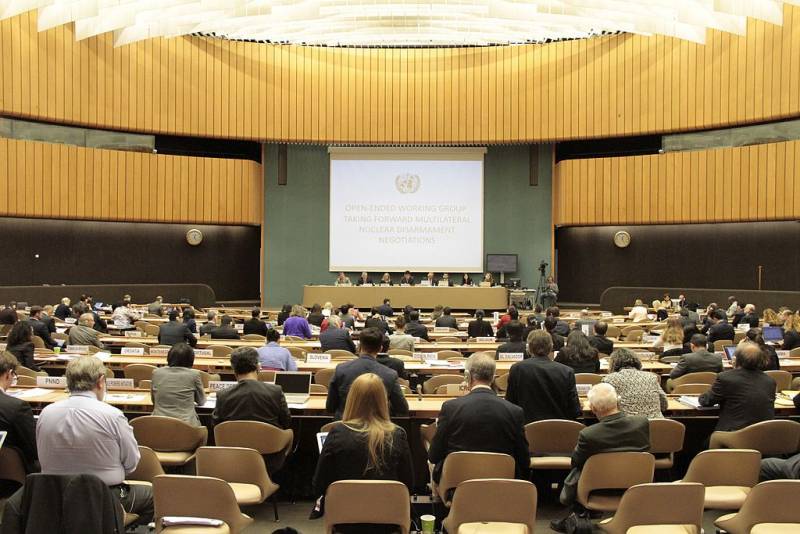 56 former government leaders have signed an open letter addressing their own governments. They ask current world leaders to accept the Nuclear Ban Treaty.
weapons
concluded at the UN three years ago.
About this newspaper New York Times.
For the document to come into force, only six ratifications out of 50 required are lacking.
The open letter contains the names of 56 former prime ministers, presidents, foreign ministers and defense ministers from 20 NATO countries, as well as from Japan and South Korea. It was unveiled on the eve of the 75th anniversary of the United Nations at the annual General Assembly.
The letter notes that it is urgent to accept the treaty, as the risks of using nuclear weapons as a result of an accident, miscalculation or deliberately have increased significantly in recent years.
Two of the signatories are former NATO secretaries general - Javier Solana from Spain and Willie Claas from Belgium. Ex-Secretary General of the United Nations Ban Ki-moon also signed the document.
All signers of this letter are from countries that refused to join the treaty.
In 2017, when the UN was signing an agreement, all nine officially recognized nuclear powers, including Russia, boycotted it.
Yesterday, the US President's special envoy for arms control Marshall Billingsley told the newspaper
Kommersant
that Russia should approve the American terms of the extension of the Strategic Arms Reduction Treaty (START). And we must hurry, because after Trump's re-election, this will no longer work.
As the
RIA News
In response, Anton Morozov, a member of the Russian State Duma Committee on International Affairs, noted that it is necessary to develop a treaty base on the limitation of nuclear weapons, but the language of ultimatums is unacceptable.