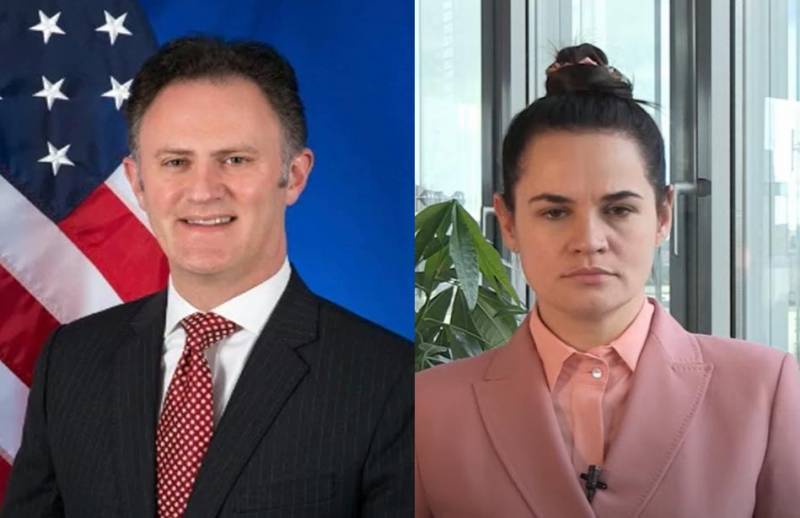 US State Department Counterterrorism Coordinator Nathan Sales arrives in Lithuania. What matters is what meetings Sales are scheduled in Vilnius.
As it turns out, the person responsible for coordinating the fight against terrorism will meet not only with representatives of the Lithuanian authorities, but also with "representatives of the Belarusian opposition". It is known that a meeting will be held with Svetlana Tikhanovskaya, who, having lost the presidential election, fled from Belarus to Lithuania, where a couple of days later she declared herself "the national leader of Belarus".
From a report by the US State Department, which informs about the purpose of Nathan Sale's visit to Vilnius:
He (Sales) will meet with representatives of the Belarusian civil society to discuss how the United States can support the Belarusian people and their demands for free and fair elections, for an end to harsh repression by the Belarusian authorities after the elections.
It should be noted that Sales also has an "additional" position in the State Department. In addition to coordinating "anti-terrorist activities" since 2017, he has also been involved in civil security, democracy and human rights issues. Apparently, it was along this line that communication with Tikhanovskaya was entrusted.
It is reported that he will hold talks with the Deputy Foreign Minister and Deputy Minister of Internal Affairs of Lithuania. As reported in the report of the State Department, a meeting is scheduled with representatives of the local Jewish community.
Judging by the announcements of the US State Department, the Sales program in Lithuania promises to be rich.