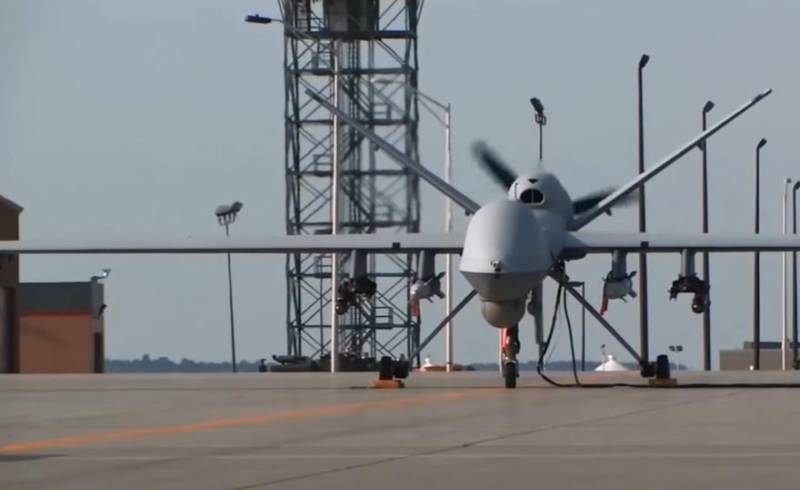 There are reports from the United States that the country's Air Force is following the path of expanding the strike capabilities of the MQ-9 Reaper drone. This is a multipurpose American UAV, which, in addition to carrying out reconnaissance functions, can deliver strikes using air-to-surface missiles.
Now, as the American press notes, the MQ-9 Reaper is also being turned into a fighter. In particular, this reconnaissance and strike drone was tested using the AIM-9X high-precision air-to-air missile. Such missiles are commonly used by fifth generation fighters F-22 and F-35. Over the past few years, these
aviation
missiles to AIM-9X Block 2. The missiles received target designation systems outside the line of sight.
Allegedly, the MQ-9 Reaper drone, while testing a new weapon for itself, successfully destroyed a target in the form of an imitation of a cruise missile. It is added that the AIM-9X will allow him to carry out the destruction of enemy aircraft, including aircraft.
From a message from the American command:
The new missiles significantly expand the functionality of the MQ-9 and allow to increase the combat radius, which effectively turns it into an unmanned fighter.
The US Air Force notes that tests of the AIM-9X Block 2 as a new weapon for the MQ-9 were carried out at the Creech base in Nevada. The target was the BQM-167 UAV, which imitated a cruise missile.
Added that not so long ago, the MQ-9 received increased fuel tanks and a new weapons control system.