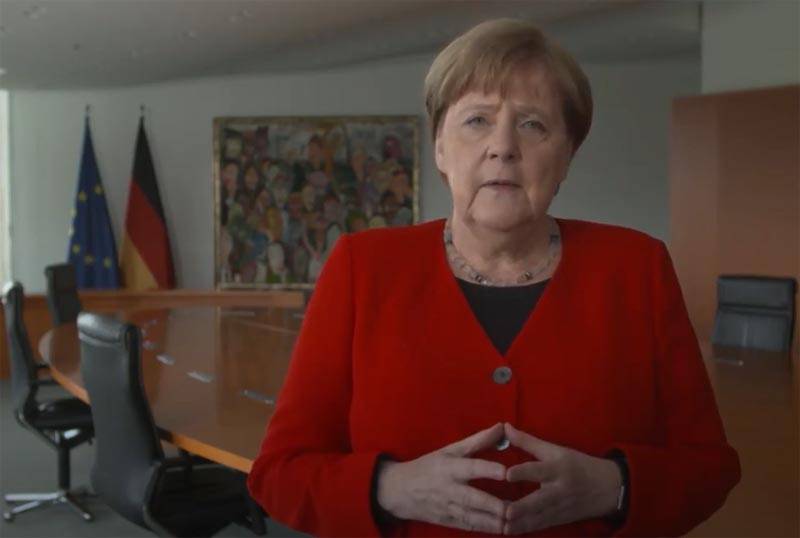 The Czech press has published a material in which reflections on the current policy of the European Union are presented. This is an article by the columnist for the Aktualne newspaper, Peter Fischer, who calls the European Union "spineless".
Fischer recalls that Berlin initially reacted very harshly to the data on the "poisoning" of the Russian opposition leader Navalny, saying that it was ready to stop the implementation of the Nord Stream 2 gas pipeline project. But at the moment, as the author writes, "money" continues to play its role. The Czech journalist recalls that about 10 billion euros have already been invested in the construction of the gas pipeline, and the investors are not only Russian and German companies.
From the material:
Shell, OMV and other commercial structures also invested in JV-2. And leading German politicians, including the chancellor, threatened what they were clearly not ready to do. Morality, ingrained in the rhetoric of EU politicians, is now easily exchanged for money or other convertible goods.
An example is also given of how the European Union tried to pass resolutions on the violation of human rights in China, but when China threatened to curtail a number of commercial projects, the same Germany began to play back.
From the article:
That is why it is difficult today to expect the Germans to bang their fists on the table, announcing the persecution of the Uyghurs in China. They will continue to adhere to their "realpolitik", which is relevant for the entire European Union.
Also, a Czech observer criticizes Brussels for its spineless policy towards Turkey, noting that the EU actually bought off Erdogan by setting up a cordon for refugees from Syria.
From the article:
Everyone understands that refugees in Turkey are being held in poor conditions, but who cares about this in the European Union today?
The author writes that Europe wants to play a significant role in international politics, to have great influence, but instead "tries to put business above morality". At the same time, he notes that the current Czech leadership is following the same, "spineless" path. As an example, Fischer cites the initial words of the Czech Prime Minister about "the need to support the Belarusian people," and then expressed himself in the spirit that the Czech Republic should not interfere in the affairs of a foreign state.