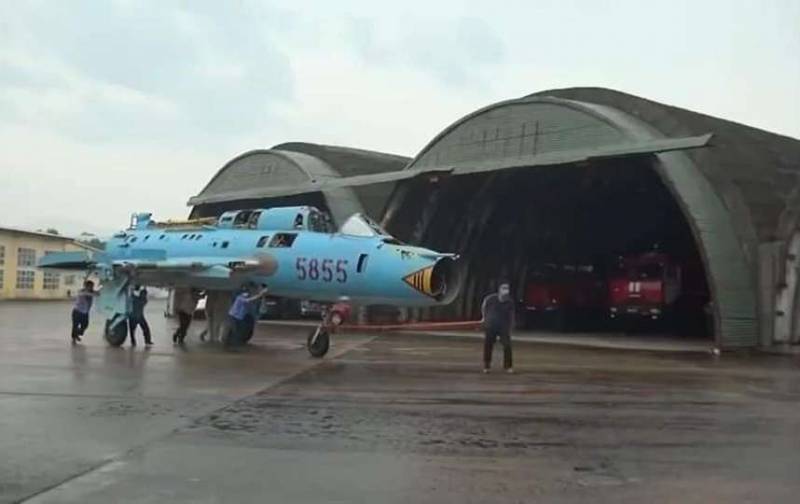 The Soviet-made Su-27SK and Su-22M4 aircraft of the Vietnamese Air Force, which are being repaired and modernized at the A32 plant, were taken out of the production area and hidden in shelters a few days ago in anticipation of the coming tropical storm Knowle. The A32 is the only fighter aircraft maintenance facility in the country.
Against the backdrop of the unfolding element, public attention is riveted to the fate of a group of Philippine aircraft. 6 machines of the A-29B Super Tulcano type were flying and had to make a stop in Vietnam due to inclement weather. However, according to VietDefense, only four planes arrived at Tan Son Nhot airport.
There are unconfirmed reports that two vehicles allegedly broke down and remained in Egypt. However, all six units were spotted in Dubai and India. This circumstance in a number of publications raises suspicions about the loss of two aircraft during the flight due to bad weather.
Six A-29Bs were purchased in 2017 from Brazil by the Philippines, whose Air Force planned to use them as ground attack aircraft. According to experts, this machine is perfect for anti-guerrilla operations, intercepting drug mafia and smugglers.