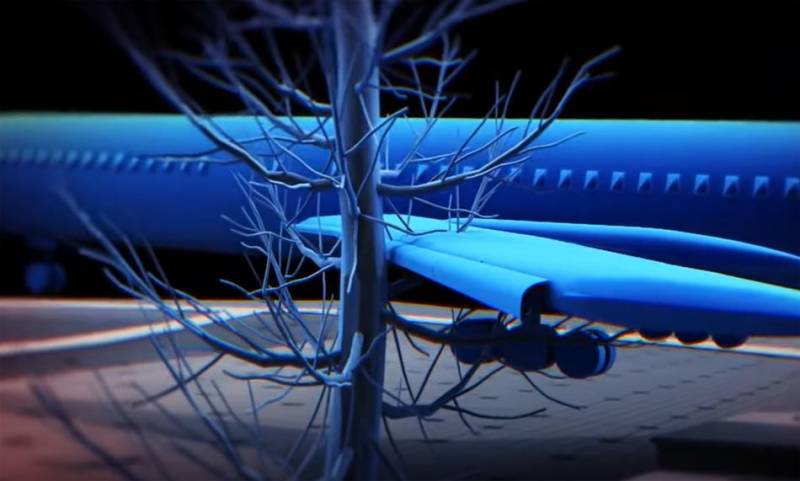 Major Polish publications continued to discuss the request of the Polish National Prosecutor's Office to detain the Russian air traffic controllers who were on duty at the Smolensk-Severny airfield on the day of the fall of the Polish side No. 1 - April 10, 2010.
Recall that the Polish prosecutor's office is awaiting permission from the Warsaw District Court to declare the Smolensk dispatchers on the wanted list - those who took all measures, recommending the Tu-154 crew to leave for an alternate airfield due to a sharp deterioration in weather conditions.
The Polish prosecutor's office believes that the Smolensk "dispatchers did not know the exact parameters of the height of the airliner, which could lead to a tragedy."
The Polish edition of Rzeczpospolita published an analytical article by Marek Kotsubal entitled "Games around Smolensk".
A Polish observer speaks of Poland's inconsistency. Kotsubal notes that some time ago, a subcommittee headed by ex-Defense Minister Antoni Matserevich announced "the discovery of traces of explosives." Indeed, Macerevich announced that "an explosive device could have been in the wing of the plane," but it turned out to be there "allegedly during the maintenance of the liner in Russia."
Marek Kotsubal:
Now the decision of the Polish prosecutor's office and the expectation of the detention of Russian dispatchers actually cancels out the statements of Macerevich and his subcommittee.
The publication says that the Polish national prosecutor's office believes the following: "The radar landing system used by the dispatching service in Smolensk was out of order, and as a result, most of the information about the location of the aircraft, which the inspectors transmitted to the pilots, was false. Therefore, the prosecutor's office decided to change the charge from manslaughter to intentional actions. "
The article also contains statements by Polish officials, both current and former ones. For example, the former Foreign Minister Radoslaw Sikorski said that he did not understand the conflicting statements from the representatives of the investigation, calling the proposed theories "amazing." Sikorsky with a fair amount of skepticism: "So the Russians first led the Tu-154 to death, and then blew it up, or vice versa?"
Marek Kotsubal's material also notes that the initiative of the Polish prosecutor's office appeared in September, and "the use of this date can be regarded as a deliberate attempt to link Smolensk with the events of 81 years ago and interpreted as an element of the information war with Russia."
As a result, the author writes that in connection with the request of the national prosecutor's office against the background of Macerevich's statements about the "mysterious explosion", his (Macerevich's) authority in Poland, which was not already high, "became even more fragile." It is also added that it is pointless to wait for the issuance of dispatchers by Russia.