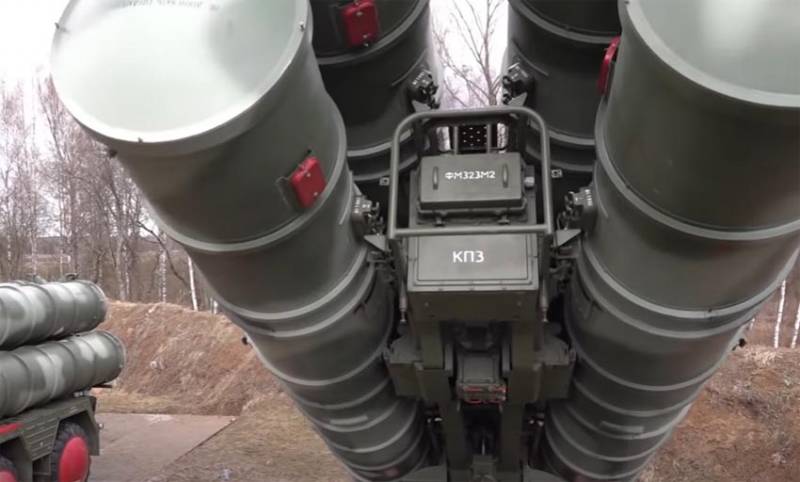 The EurAsian Times published an editorial in which a loud statement was made about the Russian S-400 Triumph anti-aircraft missile systems delivered to Turkey.
The information resource, without citing specific sources of information, writes that the Turkish military, which operate the air defense systems received from Russia, "have identified malfunctions that cannot be eliminated for about six months."
The very same article in the EurAsian Times bears the title "The S-400 complexes acquired by Turkey from Russia are faulty."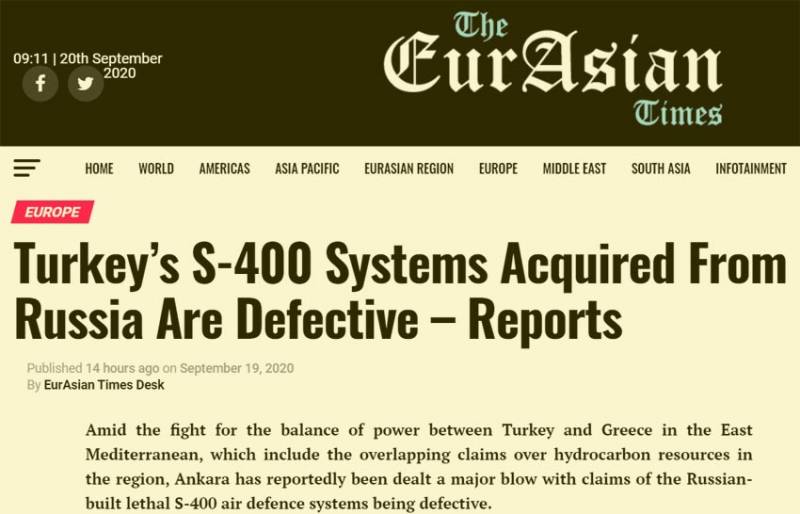 At the same time, the editorial board of the aforementioned publication builds its far-reaching conclusions on the basis of the fact that Russian air defense systems "have not been put on alert in Turkey."
Then there is a reference to the Greek media, in particular - to the news site Pentapostagma, which published the following:
Turkish Defense Minister Hulusi Akar stressed the need to resolve issues of operational readiness by experts from Ankara.
And this is from the EurAsian Times:
Moreover, there are rumors in Russia that the Turkish army does not have the experience or knowledge to bring Russian missiles on alert, and Russian analysts believe the situation is irreversible without intervention and oversight from Russian technicians.
A statement referring to rumors clearly speaks of the dubious information value of this material, but it is still worth paying attention to. This is not the first time that attempts by certain forces and structures, including foreign media, have been traced to question the effectiveness of the Russian S-400 air defense systems. All sorts of reasons are invented for this, including rumors that the S-400 in Turkey is allegedly "out of order". Such statements are frankly untenable, if only for the simple reason that, upon acceptance of weapons, they undergo numerous stages of condition checking, and are also designed for further maintenance during the warranty period.