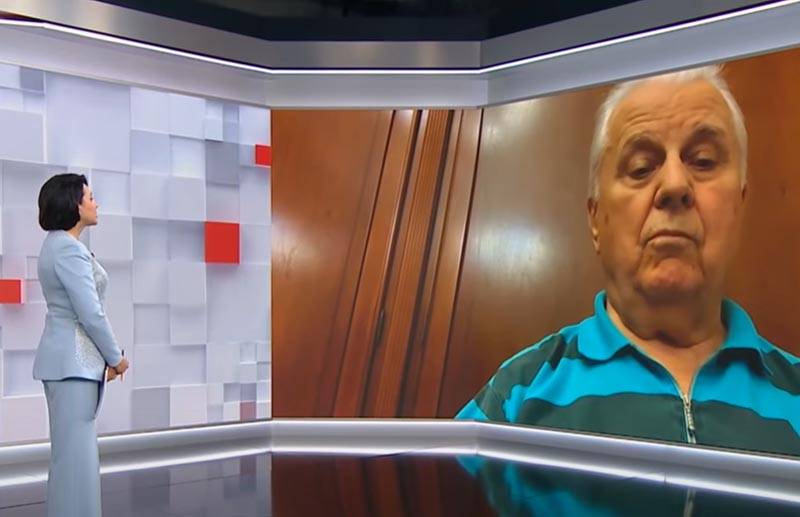 Kravchuk on TV "1 + 1"
The Belarusian opposition announced "the most brutal crackdown of protesters in Minsk in all recent time." It should be reminded that protest actions were held in Belarus yesterday, during which various slogans were heard, including the previous slogan about the resignation of Alyaksandr Lukashenka.
Against this background, the head of the Ukrainian office in the Trilateral Contact Group for the settlement of the situation in Donbass, Leonid Kravchuk, announced the possibility of considering the issue of transferring the negotiating platform. Minsk has been such a platform in recent years.
According to Leonid Kravchuk, "the political situation in Belarus does not contribute to the normal operation of the negotiation platform."
Kravchuk said, "the Belarusian people rose up against Lukashenka".
Ex-President of Ukraine:
The protests will continue. It is very difficult to work in such conditions. If no changes take place, then we will have to look for another (negotiation) platform.
Kravchuk added that the decision to move the platform for the negotiation process on Donbass could be made by the OSCE representatives - "as representatives of the organization-moderator of the process."
Meanwhile, reports came from Minsk about the next mass arrests. Among the detainees is businessman Stepan Latypov.
Law enforcers received information that Latypov imported toxic substances into Belarus under the guise of ordinary household chemicals. In this regard, it was suggested in Belarus that the poisonous substances found on the businessman could be used during the protests - "for example, used against the police."