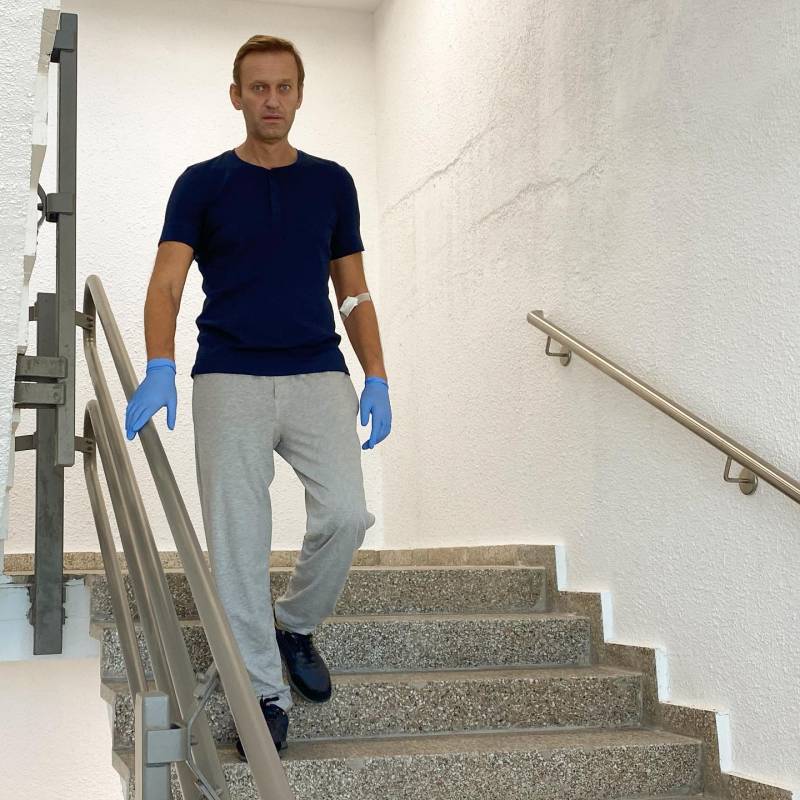 Today the next photo of Alexey Navalny from the German clinic "Sharite" is being actively discussed. Someone concentrates on the thinness of the oppositionist, someone on the fact that in his post he speaks of his readiness to once again become the "Highest Form of Being of Modern Society", someone - on the cracks on the wall in an exemplary German hospital. However, it is much more important to discuss another nuance, namely whether Alexey Navalny is an honest man. Is he honest, at least to himself and to those who really trust him?
In this regard, I will allow myself to turn to Alexey, who, as he himself declares, is gradually recovering.
Alexey, if this is really you, and not stuffed with tranquilizers, forgive me, half-vegetable, if you have at least a bit of reason and the ability to look critically at things, please answer simple questions - first of all, answer yourself.
Alexey, it is clear that those who are ready to use you in geopolitical interests are now swarming around you, but just say: do you seriously think that what happened to you is the work of the "damned Kremlin regime"? If you really conducted honest and resonant anti-corruption investigations, then you should definitely be in order with logic, cause-and-effect relationships, and with awareness too. Based on this - do you really think that Putin poisoned you with Novichok? Gave such an order to the hand ... uh ... inept performers? Or the poisoning "was due to the fact that" the Kremlin has not eliminated chemical weapons "and keeps this very" Novichok "in an inappropriate condition? What, from your point of view, the reason for the Kremlin to arrange this "attempt", not to bring it to its logical conclusion, and then calmly give the go-ahead for your treatment abroad, taking into account the borders closed due to the pandemic for ordinary mortals?
Alexey, there is every reason to believe that you are an intelligent person. And an intelligent person should be aware of who actually benefits from all that vague performance that is being played out around your personality, played out primarily by those whom you considered your comrades-in-arms. You must be well aware of what a chemical warfare agent is, and therefore you must answer to yourself the question of how it happened that after its use, everyone around you remained safe and sound, including the passengers of the plane you flew to Moscow?
And, perhaps, the main question: Alexey, are you ready, as you finally get on your feet, honestly and openly speak (and on the air of Western media) with your thoughts about what happened: SVO-I-MI, and not those that the public stuffs the collective Western media system making diagnoses earlier than professional doctors?