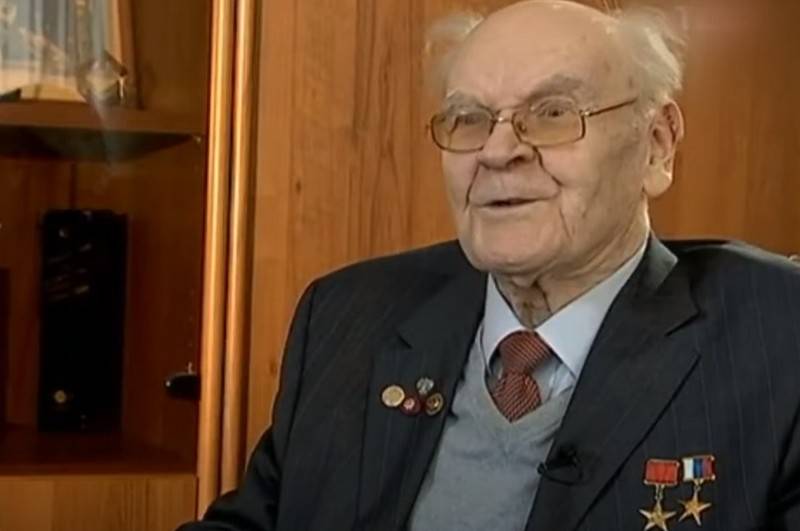 Russian President Vladimir Putin has awarded the Russian rocketry designer, honorary general director and honorary general designer of NPO Mashinostroyenia Herbert Efremov with the Order of St. Andrew the First-Called with swords.
Efremov was personally informed about the award by Putin during a video conference with an outstanding Soviet and Russian gunsmith. According to Putin, Efremov is fully worthy "in fact, a military award" The President congratulated Herbert Efremov on the Day of the Armourer and a high award.
It is today that I signed a decree on awarding you the Order of the Holy Apostle Andrew the First-Called with swords. She (reward - approx.) With swords, because your work and all your colleagues, from general designers to workers, as I said, is akin to a feat
- Putin said.
The Kremlin press service reported that Efremov was awarded the order "for outstanding services in the development of the rocket and space industry, strengthening the country's defense."
Earlier, Putin called the designer of rocket and rocket-space technology, the former general director of NPO Mashinostroyenia Herbert Efremov, the ideologist of the development of the Avangard hypersonic complex.
Herbert Efremov took part in the creation of the P-35 and P-120 anti-ship complexes, the BrahMos and Onyx cruise missiles, the UR-100, UR-100N intercontinental ballistic complexes, the Almaz series spacecraft and others.