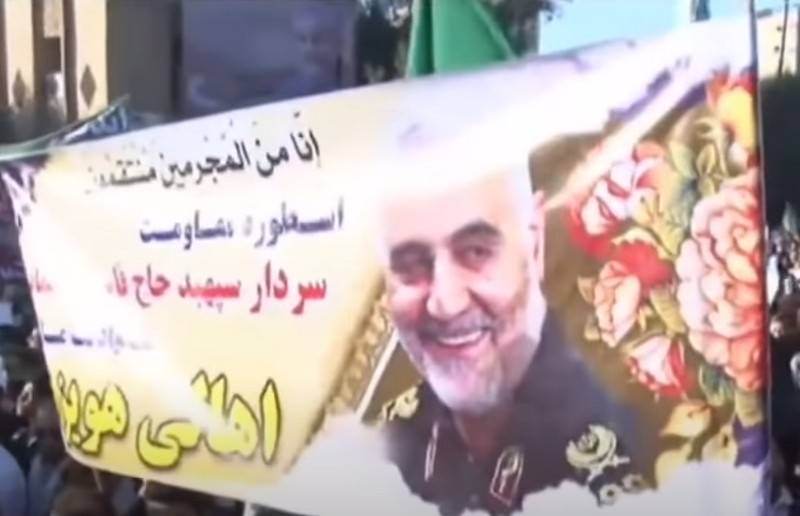 Iran has no plans to assassinate the US ambassador to South Africa in order to avenge the assassination of General Qassem Soleimani, Iran's only target is those involved in his assassination. This was stated by the commander of the Islamic Revolutionary Guard Corps (IRGC) Hossein Salami.
Tehran reacted to the publication of the American publication Politico, which, citing a source, reported Iran's plans to allegedly eliminate the US Ambassador to South Africa Lana Marks in response to the assassination of Iranian General Qasem Suleimani. According to Iranian Foreign Ministry spokesman Said Khatibzadeh, these allegations are unfounded, but Tehran "has not forgotten or forgiven anything."
Mr. Trump, revenge for our great general is real and serious. Do you think that for the blood of our brother and martyr we will strike a blow at the woman, the ambassador to South Africa? We will hit those who directly or indirectly participated in the death of this great man
- said the commander of the IRGC Hossein Salami.
Earlier, more than 30 people were allocated in Iran, who, according to the Iranian military, are involved in the preparation of the operation to eliminate Suleimani, and also directly participated in it. This list includes both US military and political figures, including the American leader Donald Trump.
At the same time, US President Donald Trump said that in the event of an Iranian attack on the United States, the retaliatory attack would be "a thousand times more powerful."