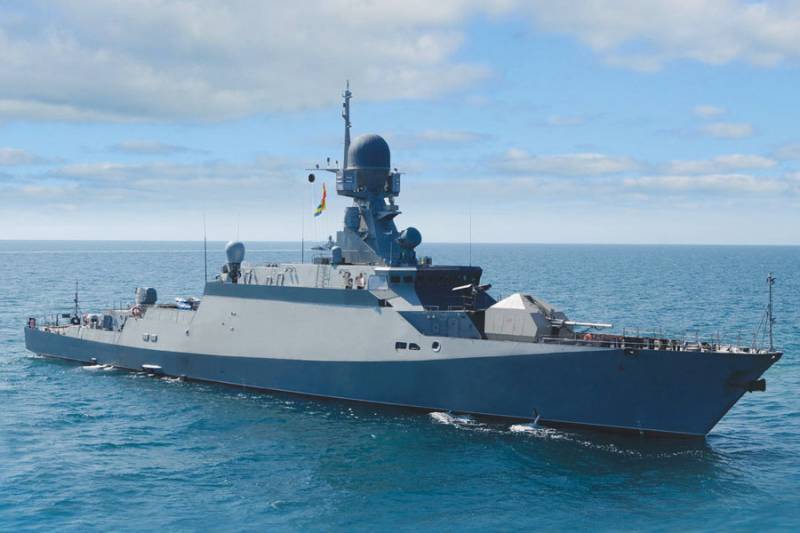 Small rocket ship "Graivoron" of project 21631 "Buyan-M" has begun factory sea trials, having entered the Black Sea for the first time. The press service of the Black Sea
fleet
.
RTO "Grayvoron" arrived from Zelenodolsk to Novorossiysk at the delivery base in early August this year to undergo running and state tests. According to their results, the ship will join the 41st Sevastopol Order of Nakhimov brigade of missile boats by the end of this year. The brigade includes an MRK division and a tactical group of missile boats. The crew for the ship has already been prepared.
During the implementation of the plan of factory sea trials on the ship, the operation of power plants, steering gear, auxiliary mechanisms, communications, navigation and other systems of ship equipment is checked, as well as the seaworthiness of the ship.
- said in a statement.
The ninth in the series and the eighth serial after the lead ship, the Graivoron MRK was laid down in Zelenodolsk by order of the Russian Navy on April 10, 2015, named after the city of Graivoron in the Belgorod region of Russia.
RTOs of project 21631 "Buyan-M" are multipurpose ships of the "river-sea" type, equipped with modern weapons, including eight high-precision cruise missiles "Caliber". Displacement - 949 tons with a length of 75 meters and a width of 11 meters. The maximum speed is 25 knots. Cruising range - 2500 miles, autonomy - 10 days. The crew is 52 people. Installed jet propulsion.