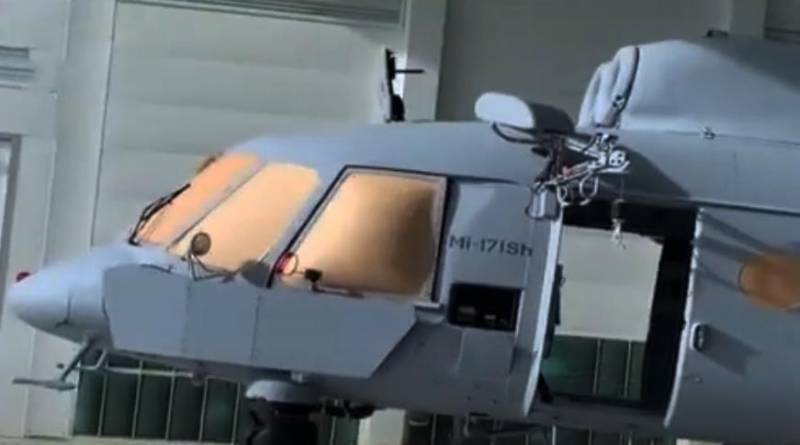 An article was released in the American media, which tells about the supply of helicopters from Russia to China. Specifically, we are talking about the supply of Mi-171Sh rotorcraft from the Ulan-Ude plant for the People's Liberation Army of China.
In The Drive edition, Mi-171SH helicopters are called "mysterious". What did the American author see as "mysterious" in the assault modification of the Mi-8AMTSh helicopter, which has been in operation for more than 10 years?
As it turned out, the American journalist was "concerned" about the coloring of Russian helicopters for China, it was she who raised questions. He explains his focus on this technique as follows:
Subtle markings and a "tactical" light gray color scheme suggest that a new batch of helicopters may have been acquired to fulfill any role in support of the PLA's special operations forces or Combat Search and Rescue (CSAR) operations. Army helicopters
aviation
PLA are usually painted dark green or green with a yellowish brown disguise.
At the same time, it is suggested that a new batch of helicopters could be purchased for the PLA Navy (PLA Marine Corps), but it is added that "there are no signs of a naval modification of these helicopters."
From the material:
Earlier it was assumed that the Type 071 amphibious transport ship and the new Type 075 UDC will be equipped with Chinese-made helicopters.
In the same material, another assumption is made. In particular, it is said that the coloring of helicopters for China may be due to the fact that the command is going to send the rotary-wing aircraft to the disputed region of Ladakh - to the border with India. There, in high altitude conditions, it is believed that a gray coloration might be suitable for camouflage reasons.
TV report of China from the plant in Ulan-Ude: