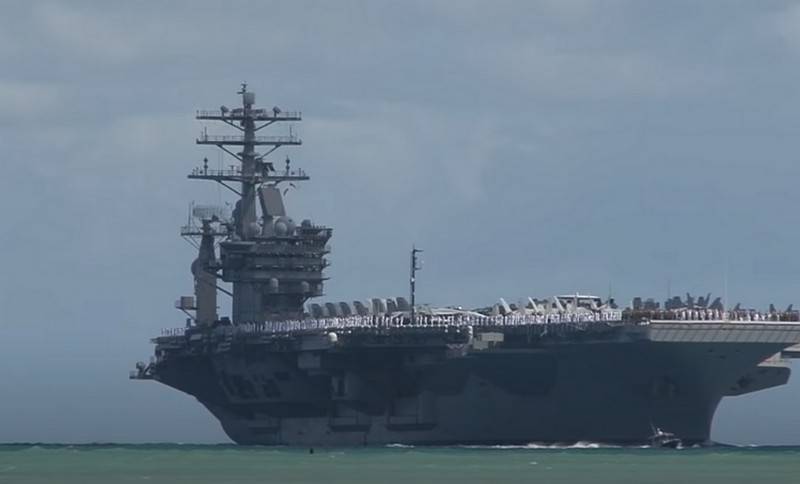 An American carrier strike group, led by the nuclear-powered aircraft carrier USS Nimitz (CVN-68), entered the Persian Gulf for the first time in 10 months. This was reported by the press service of the 5th operational
fleet
US Navy.
The main task of the AUG, which, together with the aircraft carrier USS Nimitz (CVN-68), includes the missile cruisers USS Princeton (CG-59), USS Philippine Sea (CG-58) and the destroyer USS Sterett (DDG-104), was named participation in the operation "Unshakable determination" against the "Islamic State" (banned in Russia). The aircraft carrier's wing includes about 70 aircraft and helicopters, including 48 F / A-18 Hornet fighter-bombers.
The carrier strike force will conduct operations and joint exercises with regional and coalition partners, as well as provide
aviation
support for Operation Unwavering Determination
- says the message of the fleet.
It is noted that recently American AUGs did not enter the Persian Gulf due to Iranian threats, being in the neighboring Gulf of Oman and conducting all operations from there.
Relations between Iran and the United States, already not good, deteriorated sharply in June 2019 after the Iranian military shot down a US drone over the country's territory. According to the US, the drone was located over neutral territory.