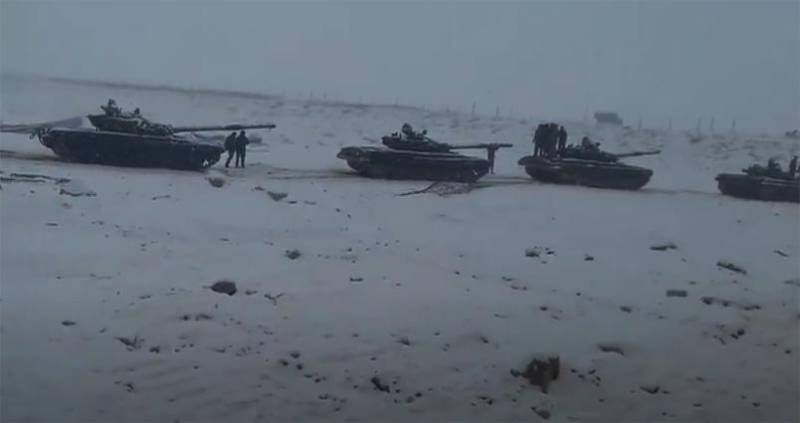 The Indian military command has confirmed the transfer of units of the tank battalion to the highland region of Ladakh on the border with China. The average height of the locations of the Indian armed forces in this area is 3900 meters. The highest sections are about 4400-4500 m.
Attention is drawn to the fact that the command chose to transfer
Tanks
T-72. This is despite the fact that lately the Indian media have been praising the Indian-made Arjun main battle tank in every way. To date, the Indian army has about 140 "Arjuns", but none of them was found, so to speak, a place in strengthening the border with China.
According to some reports, the Arjun tanks have proven themselves, to put it mildly, not from the best side even when tested in the conditions of the middle mountains (not to mention the high mountains). Indian tanks simply cannot withstand such conditions. Earlier, sources in India reported that the tanks of the Indian manufacturer HVF (Heavy Vehicles Factory) are having problems with the stability of the engine in thin air. Also, the crews of "Arjuns" experienced problems during the ascent, if its slope in the section exceeded 30 degrees, and the section itself was quite long.
Tanks of the Russian design T-72 are less whimsical and are able to operate in conditions at impressive heights in the mountains. But they did not dare to send the Arjun tanks to Ladakh - apparently, so that there would not be an incident when Indian tanks stalled on a snow-covered pass, before reaching the border.