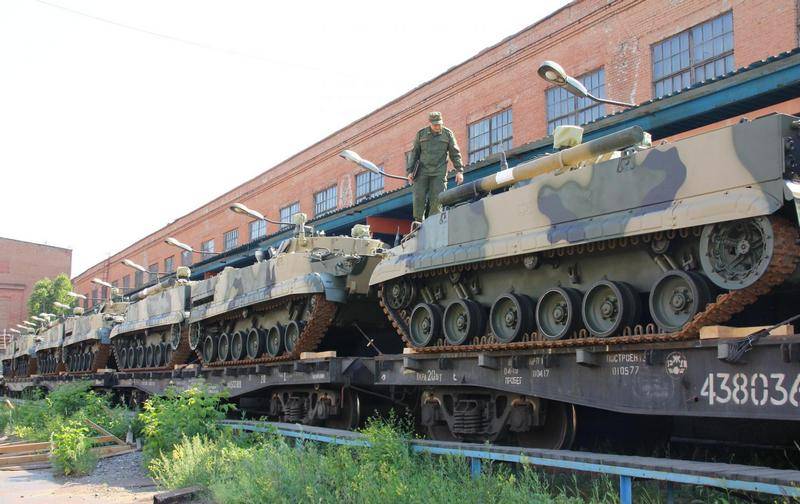 The Kurgan Machine-Building Plant ahead of schedule completed the execution of the state contract with the Ministry of Defense for the supply of BMP-3 and shipped the last batch of infantry fighting vehicles to the customer. The press service of the enterprise reports.
The company has already shipped the last batch of BMP-3 assembled under the completed contract. According to preliminary data, it will enter service with one of the units of the Western Military District. At the same time, the press service informs that Kurganmashzavod has signed two new long-term contracts with the Ministry of Defense for the supply of BMP-3 in the period 2020-2022. At the same time, it is emphasized that the volume of the ordered equipment exceeds the previous contract.
The company noted that the plant has already begun manufacturing a new batch of BMP-3.
At present, in addition to the production of BMP-3, Kurganmashzavod PJSC is fulfilling a state defense order for the supply of BMD-4M, BTR-MDM airborne combat vehicles to the Armed Forces of the Russian Federation, as well as BREM-L, chassis of various modifications, and produces spare parts for earlier delivered equipment
- said the executive director of PJSC "Kurganmashzavod" Petr Tyukov.
According to the General Director of the High-Precision Complexes holding Alexander Denisov, today the enterprise has a high production load, which has not been seen for about 20 years.