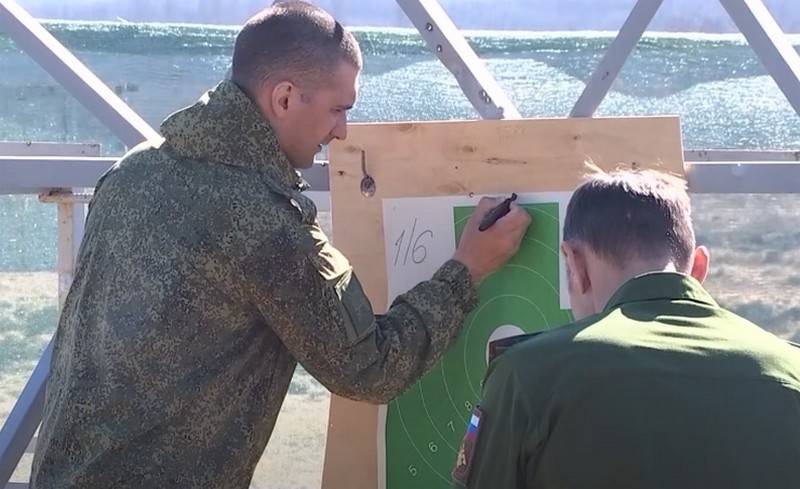 New intelligent targeting system for the rifle
weapons
developed at TsNIITOCHMASH. According to the press service of Rostec, the Novator complex is designed to replace the targets currently used by the Russian security forces.
The new target complex is created entirely from Russian components and surpasses similar target complexes of foreign production in its characteristics. The complex, which is based on an upgraded acoustic system for locating the trajectory of bullets, is able not only to take into account hits, but also to record misses. This eliminates the target's triggering from ricochet bullets, earth clods and the influence of other random factors.
The initiative development is designed to replace targets that are used in the Russian army and other law enforcement agencies. Unlike the UMU-S-127 installations, which form the basis of field target equipment, Novator not only states the fact of hitting a target, but also records the number of hits, their place, as well as misses within a radius of up to two meters
- said in a statement.
The complex is designed for firing small arms with a caliber from 5,45 mm to 12,7 mm, both in single shots and in bursts. The developers plan to continue working on the complex and further modernize it for the use of weapons with a caliber of more than 12,7 mm.