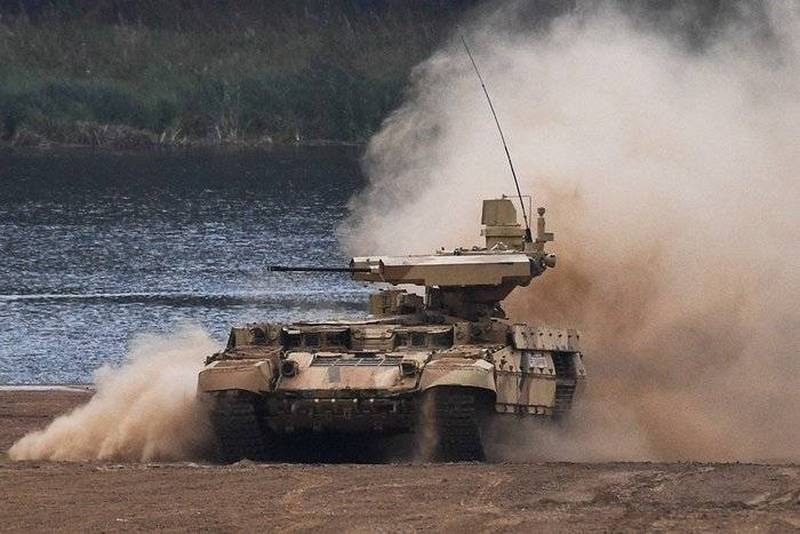 Support combat vehicles
tanks
(BMPT) "Terminator" will be tested during the strategic command-staff exercises "Kavkaz-2020". Based on the results of the exercises, a decision will be made on the place of the BMPT in the Ground Forces. Reported by
"News"
with reference to the Ministry of Defense.
The military department said that the BMPT "Terminator" will be involved in several major episodes of maneuvers. It is supposed to check the BMPT during the offensive and defense, on the march, in the fight against heavy armored vehicles, as well as in urban combat. Based on the results of the exercises, a final decision will be made on the place of BMPT in the Ground Forces and further purchases of equipment.
BMPTs are planned to be used to support not only tank, but also motorized rifle units. The task will be to defeat targets that threaten heavy and light armored vehicles (...). In the case of motorized rifle support, the vehicle will also serve as a cover for infantry fighting vehicles and armored personnel carriers, which will advance to the place where the infantry must dismount and engage the enemy
- declared in the Ministry of Defense.
Currently, a small number of BMPTs delivered to parts of the Western and Central military districts are in trial operation in the Russian army.
BMPT "Terminator" is made on the chassis of the T-72. The vehicle is armed with two 30mm 2A42 automatic cannons, a 7,62mm PKT machine gun, and four launch containers for the 9M120 guided missiles (Attack complex).