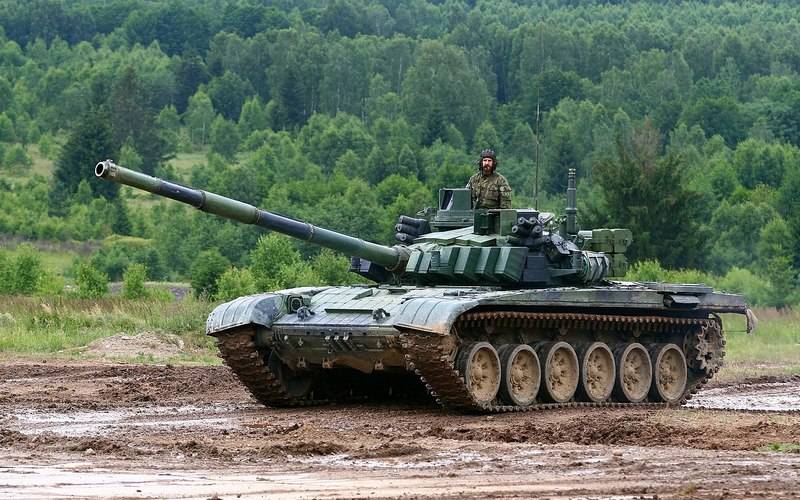 The Czech Republic will not write off the country's armed forces
Tanks
T-72M4CZ and replace them with Western-made samples. According to the Czech media, the country's Ministry of Defense has decided to modernize the entire fleet of T-72M4CZ tanks.
According to the published information, 27 T-72M4CZ MBTs, 3 T-72M4CZ command vehicles and 3 VT-72M4CZ recovery vehicles will be upgraded. During the modernization, the tanks will receive a new fire control system, the communications system will be replaced with modern samples. The Czech Defense Ministry said that the modernization of the tanks should take place until 2025, and their service life will last until at least 2030.
It is noted that all the remaining 72 T-4M30CZ tanks will be upgraded. About a hundred more earlier versions of the T-72 tanks are in storage, but they will not be upgraded, most likely these tanks will be decommissioned or sold. The decision on them has not yet been made.
In 2017, the Czech Ministry of Defense announced plans to replace the T-72M4CZ tanks in service. As a replacement, options were considered for the German Leopard 2 and the Israeli Sabra, which is a modernization of the outdated American M60AZ tank. These tanks, designated M60T Sabra, are in service with the Turkish army. At the same time, plans were announced to purchase tanks at the expense of the EU defense fund, but apparently no funds were allocated for this.
The T-72M4CZ is a Czech modification of the Soviet T-72M main battle tank, an export version of the T-72A. The tank is equipped with the Italian TURMS-T fire control system and DYNA-72 reactive armor. The tank is equipped with a 1000-horsepower CV-12 turbocharged engine and automatic transmission in the form of a single monoblock. The maximum speed is 61 km / h. The power reserve is 430 km.