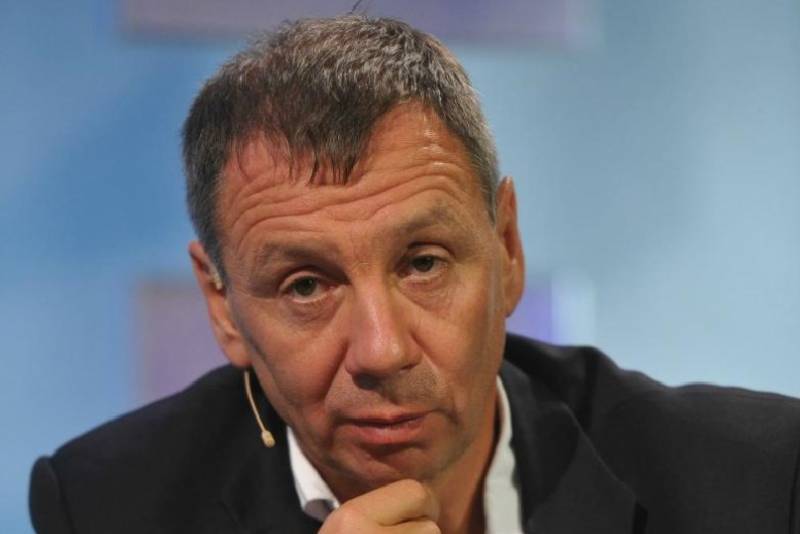 The version of the attempt by the Russian special services on the opposition leader Alexei Navalny with the help of the Novichok chemical warfare agent has been falsified. It falls apart before our eyes, if you start to reason logically.
Russian political scientist and public figure Sergei Markov wrote about this on his Facebook page last night.
He believes that the picture described by Navalny's supporters contradicts basic common sense and raises many questions. Particularly suspicious is the fact that the oppositionist's comrades-in-arms managed to take things from the oppositionist's room with traces of poison.
It is not clear how the professionals from the Russian special services, who allegedly poisoned Navalny, could leave all the evidence against themselves in place, although there was enough time to destroy the traces.
Even if the "special agents" were negligent, the maid should have thrown the bottle with traces of the poison, or the police would have taken it. But for some reason they didn't.
Navalny's associates took a bottle from the room containing the most dangerous poison, but none of them suffered from poisoning. It also looks extremely strange. At the same time, they took the evidence in order to pass it on to German doctors even when there was no talk of transporting him to Germany, and there was still no information about his state of health. And for some reason they decided to take the bottle from the room as evidence, and not the things from the oppositionist's car or from the place where he bathed. As if they knew in advance what and where to take.
Based on the above facts, Sergey Markov concludes that the evidence was taken by people involved in the poisoning in order to falsify the guilt of the Russian authorities:
It is clear from all this that the version of the poisoning of Navalny by "Novichok" by the Russian special services is an outright lie. It can only be supported by those who hate Putin and the Russian government so much that they are ready to support any lie and any falsification, only to harm the Kremlin.