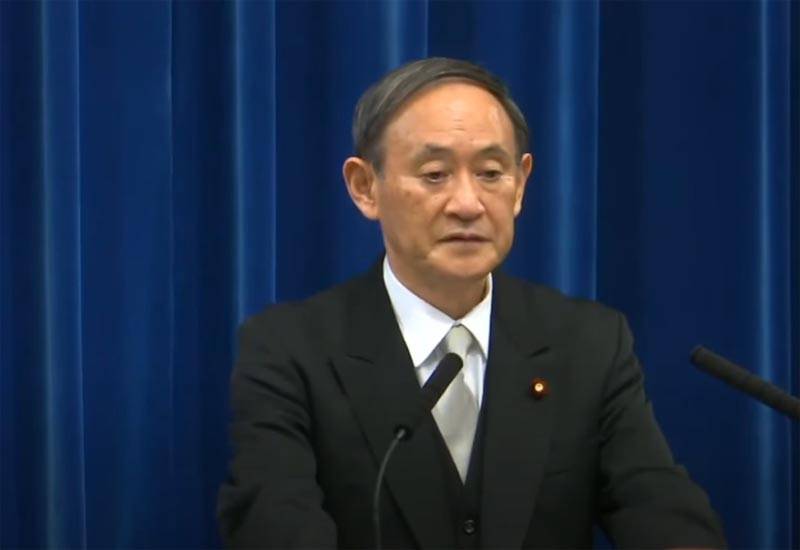 Japanese media publishes materials that present a critical attitude towards the first speeches in the rank of prime minister, which Yoshihide Suga recently became. Recall that Suga replaced Shinzo Abe, who resigned, citing health reasons.
The Hokkaido-NP edition comes out with material where the criticism of the new head of the Cabinet is the most concentrated. The author of the article complains that the term "northern territories" was not mentioned in any of the prime minister's first speeches. As you know, in Japan this is what the Russian South Kuriles are called.
From the article:
Shinzo's successor Abe Yoshihide Suga announced that he would follow the path of his predecessor both in internal affairs and in diplomacy. But at the same time, he never once mentioned the problem of the northern territories and the northern territories in general. Even at a press conference after taking office, he said nothing about it.
At the same time, the publication again announced that "Russia is carrying out the illegal occupation of the islands, which is a problem for the sovereignty of Japan."
Further, the author calls on the new prime minister to clarify his position on the "return of the islands" and adds that Shinzo Abe "hinted at a willingness to compromise and get two islands." Hokkaido-NP called this approach unacceptable and noted that "in negotiations with Moscow, it is necessary to insist on the return of 4 islands".
From the article:
Yoshihide Suga should clarify the position. Is it aimed at bringing back the four islands. He must also hasten to resume negotiations.