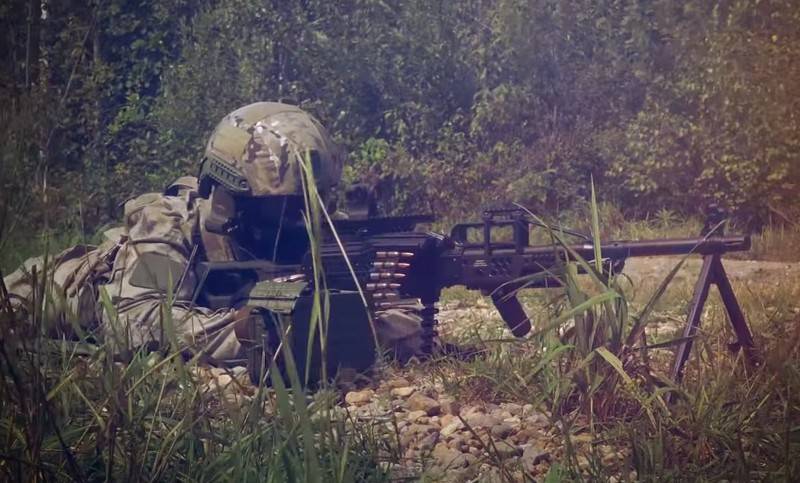 A batch of modernized Pecheneg machine guns entered service with the combined arms army of the Eastern Military District, stationed in the Amur Region. This was reported by the press service of the district.
The number of machine guns in the party is not named,
weapon
received under the state defense order. It is noted that after the modernization of the machine gun, it became possible to customize the weapon for a specific soldier, as well as mount various sights and attachments using Picatinny rails.
After the modernization, the light machine gun became more ergonomic, it became possible to customize the machine gun for a specific serviceman, as well as to mount various sighting devices and attachments using the universal mechanism of the Picatinny rail. For the convenience of hand-held shooting, an additional adjustable tactical grip appeared
- said in a statement.
The creation of a modernized version of the Pecheneg machine gun was reported in 2017. The modernization of the machine gun was ordered by the Ministry of Defense, the work was carried out for four years. It is known that titanium is used in the design of the new Pecheneg. The main tasks in creating the new "Pecheneg" were to reduce weight, dimensions and improve ergonomics.
The 7,62 mm Pecheneg light machine gun was developed on the basis of the Kalashnikov machine gun (PKM). Designed to destroy manpower, transport and fire weapons, as well as low-flying air targets. It is produced in basic and in modification for special services with a shortened barrel and a silencer.