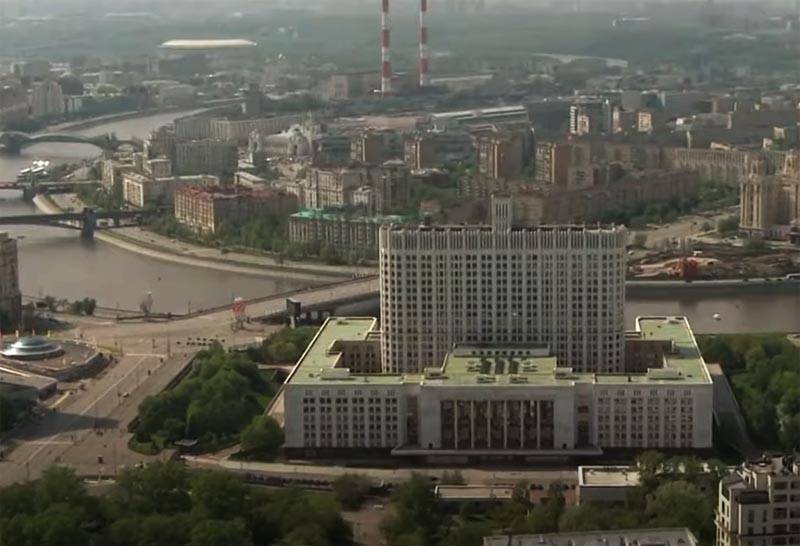 There were reports in the press that the Cabinet of Ministers of Russia had decided to allocate an impressive amount of funds for the repair and reconstruction of the Government House.
In particular, this is reported by the information service
RBC
, referring to the explanatory note to the draft federal treasury.
So, it is stated that the repair and reconstruction of the building is necessary due to the dilapidated roof, waterproofing, wear and tear of engineering systems and communications. In this case, the amount that is going to be spent on the work is 5,27 billion rubles.
For this amount, it is planned to repair the facade, retaining walls, roofing, garages and other elements and objects of the government complex.
The corresponding decision, as stated, was made back in 2017, and last year it was approved by such a department as Glavgosexpertiza. It was also added that this year funding for the work was reduced by one billion rubles "in connection with the redirection of funds to the reserve fund to combat coronavirus infection."
For reference: The Government House (formerly the House of Soviets) was built by architect Dmitry Chechulin in 1981. At that time, about 100 million Soviet rubles were spent on construction. At the same time, the first stone was laid during the construction of the complex in 1965. The building has already gone through a large-scale reconstruction after the well-known events of October 1993, when it was beaten with direct fire from
tank
guns.