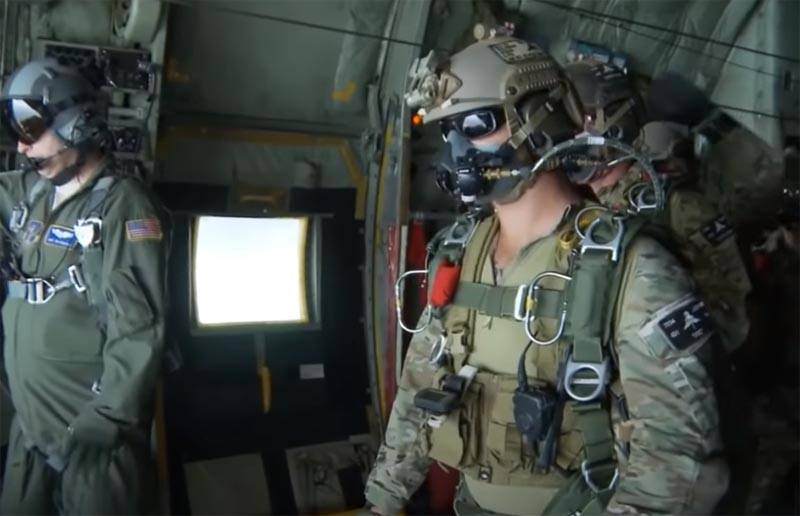 Diplomats from the Russian embassy in the United States comment on a report by the American channel NBC, in which, with links to unnamed senior American officials, it was stated that Washington "supports the activities of Ukrainian units on the Crimean peninsula." At the same time, the channel presents a kind of attempt at justification, claiming that "the Russian Federation is financing the Taliban terrorist group (* banned in the Russian Federation)."
From the report:
She (Russia) finances the Taliban, whose militants are killing American soldiers.
The Russian embassy is distributing a statement about the American channel's reporting. This statement contains the following words:
The embassy's allegations of US involvement in "Ukrainian units fighting Russian forces in Crimea" were received with serious concern.
Representatives of the Russian diplomatic mission note that if the channel did not make any mistake, then the conclusion is obvious: the United States is engaged in supporting terrorist activities in foreign countries and in this case is talking specifically about Russia.
Screenshot of material from the site of the American TV channel is given: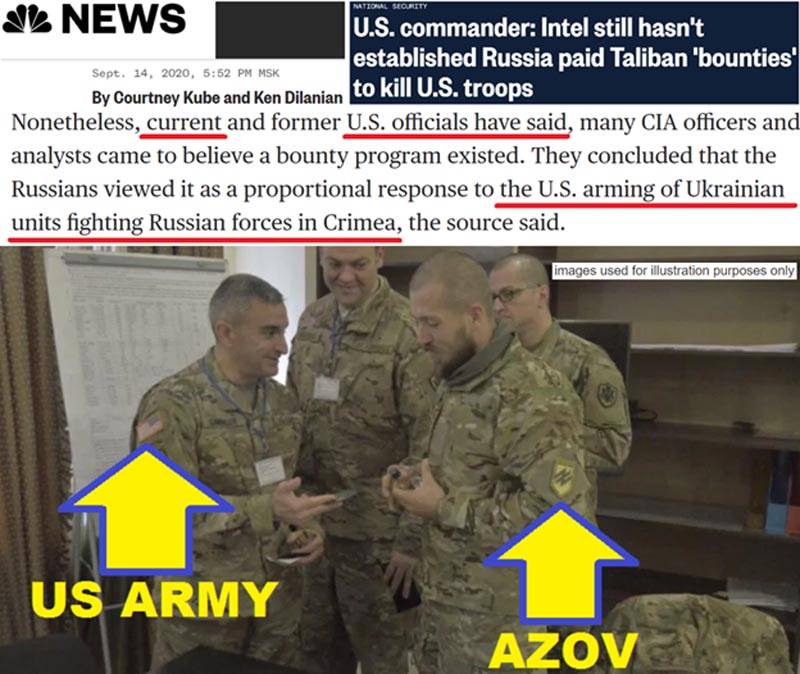 The chevron bears the emblem of Azov, an extremist group banned in the Russian Federation.
Embassy of the Russian Federation:
If this is true (and not the geographic myopia of the channel), then we demand that the American side clarify whether, directly or indirectly, Washington contributed to the SBU in organizing terrorist attacks against the people of Crimea.