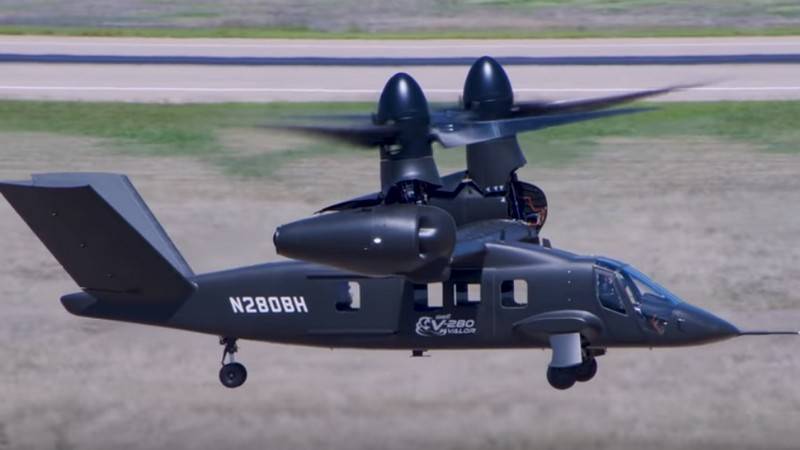 US Special Operations Forces do not intend to replace the currently used CV-22 Osprey tiltrotors with new V-280 Valor tiltrotors. As reported by NPlus1 with reference to Flightglobal, the American MTR intend to adopt new vertical take-off and landing vehicles capable of developing speeds comparable to jet aircraft.
The fact that the US MTR does not yet intend to purchase promising high-speed converters V-280 Valor, said the commander of special operations forces Lieutenant General James Slife. According to him, the US MTR is interested in the development and adoption of aircraft, which, in their characteristics, surpass all existing and developed tiltrotors. At the same time, he stressed that we are talking about the development of a new generation of converters, and not the modernization of existing ones.
Currently, the MTR is armed with CV-22 Osprey tiltrotors, developed in the 80s. In the airplane flight mode, the tiltrotor can reach a speed of 446 km / h and fly at a range of up to 1,6 thousand km. It is designed to carry up to 32 people, as well as cargo weighing 9 tons in the cargo compartment or up to 6,8 tons on an external sling.
The promising V-280 tiltrotor is being developed by Bell Helicopter specifically for the FLRAA tender held by the US Army to replace the UH-60 Black Hawk multipurpose helicopters. It has a full composite fuselage, better flight performance than the V-22 Osprey and a lower cost. The V-280 Valor lacks a removable swivel wing, which significantly reduces the weight of the machine, and there is no swivel motor - only the rotor of the propeller changes position. The combat radius of the flight (depending on the load) is from 930 to 1480 km, the maximum flight range is 3900 km. Crew of 2 people + 12 paratroopers.