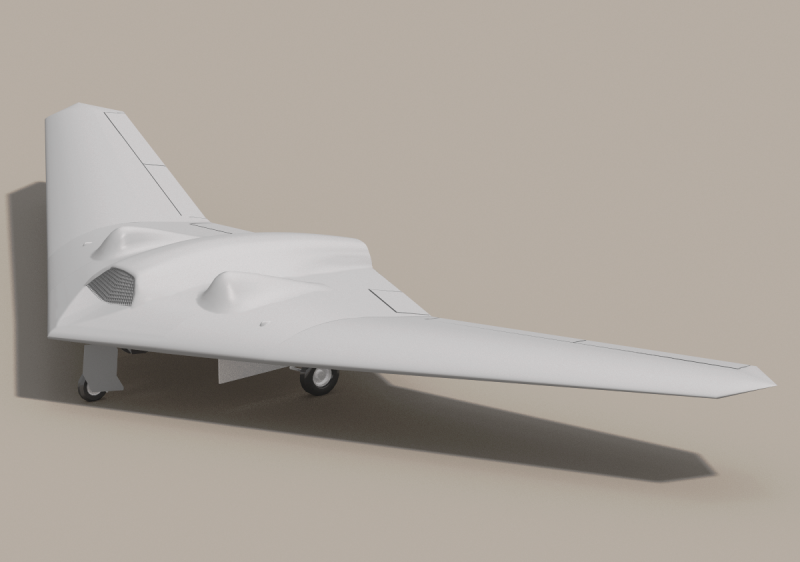 Unmanned aerial vehicle RQ-170 Sentinel on September 3, in broad daylight, returned to its place of creation - at factory 42, owned by Skunk Works, a subsidiary of Lockheed Martin. Under similar circumstances, a bat-like reconnaissance drone appeared there on 25 July.
Tyler Rogoway writes about this in an article published by the American edition of The Drive.
Plant 42 is located in Palmsdale, California. There
aviation
photographer Jeremy Smith spotted the RQ-170 unmanned aerial vehicle, which was escorted by the planes. Smith saw the drone land on the runway.
The observer noted that, just like last time, a light twin-engine aircraft participated in the escort of the RQ-170. It is difficult to say what tasks the drone performed.
Rogoway speculates that this may have something to do with the explosion over the Mojave Desert a few months ago during flight tests related to stealth technology. It is known that the US Air Force recently conducted major combat tests of various stealth weapons, in which the RQ-170 also participated.
The author concludes that the second appearance of a secret drone flying in the vicinity of plant 42 in the last two months is a sign of the Sentinel's imminent emergence from the shadows.
Other American sources say that the appearance of the RQ-170 near the manufacturing plant may indicate that the drone is being prepared for putting into service. But at the moment there is no official information from the Pentagon on this matter.
The unmanned aerial vehicle RQ-170 is created on the principle of a "flying wing" using stealth technology. Many people note its external similarity with the Russian S-70 "Okhotnik". The network suggests that back in 2011, its prototype could take part in an operation to identify the whereabouts of Osama bin Laden.