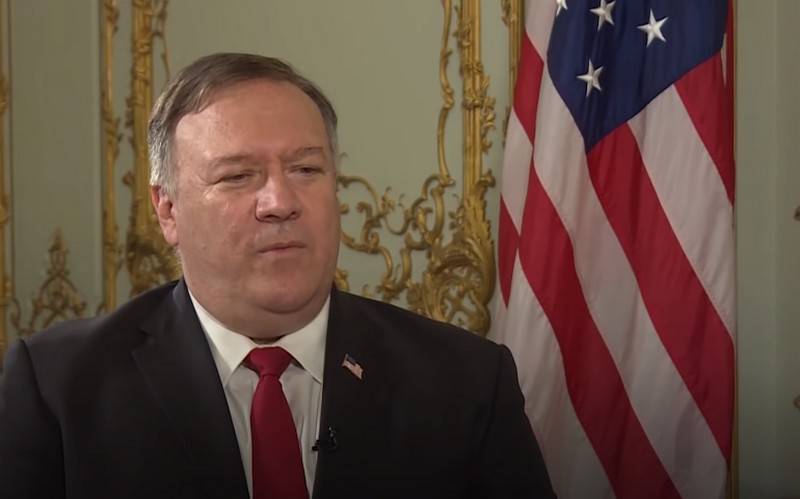 The United States praised Lithuania for its leadership in ensuring the territorial integrity and independence of Belarus. This is stated in a statement released by the US State Department.
On Wednesday, US State Department Head Mike Pompeo met in Washington with Lithuanian Foreign Minister Linas Linkevicius, where the parties discussed some problems, including Belarus. During the meeting, Pompeo expressed gratitude to Linkevičius for the role of Lithuania in the situation around Belarus, calling Vilnius a leader in ensuring the independence of the neighboring republic and the rights of its people.
The Secretary of State expressed gratitude to Lithuania for its leading role in ensuring the independence and territorial integrity of Belarus, as well as the democratic rights of the people of this country
- said in a statement by the State Department.
On the eve of the Belarusian President Alexander Lukashenko called Lithuania one of the US satellites, preparing a coup d'etat in Belarus. It was Lithuania, along with Ukraine, that became the country where the "leaders" of the Belarusian opposition fled and from where they began to lead the protests and make accusatory speeches against the authorities of the republic.
As SVR head Sergei Naryshkin said earlier, the United States plays a key role in organizing the "color revolution" in Belarus. Washington "closely patronizes" Svetlana Tikhanovskaya and other Belarusian oppositionists, promoting them as "people's leaders" and future leaders of "democratic Belarus".