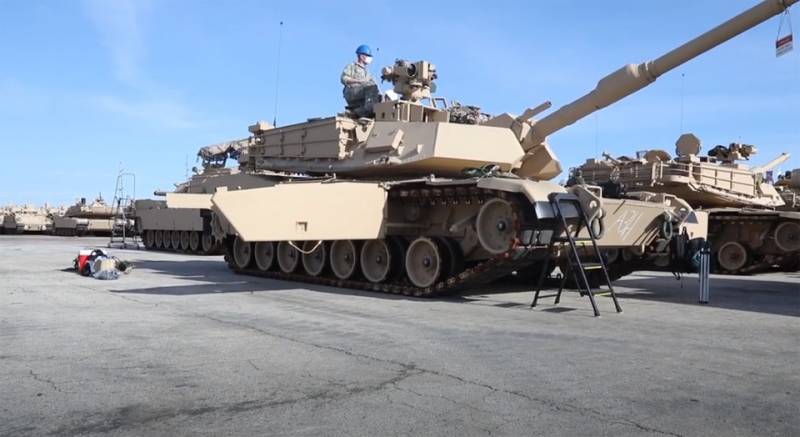 In the United States, they talked about the introduction of a new program for cadets of military academies studying in the military specialty "tankman" (mechanic-driver of armored vehicles), as well as for military personnel
tank
divisions. The DiSTI program is based on the possibility of virtual study of blocks and assemblies of the Abrams main battle tank in the M1A2 SEP v3 modification and includes instructions (DTT) for diagnosing and troubleshooting.
US military command reports that new training equipment is being deployed at three US military bases. These are the bases of Fort Benning (Georgia), Fort Lee (Virginia) and Gowen Field (the combined base in Idaho).
DiSTI CEO John Hayward:
The M1 Abrams has been around for nearly three decades and remains the best main battle tank in the world. We provide opportunities to improve the combat readiness and effectiveness of troops. Our program also includes training opportunities for the maintenance of light tactical combat vehicles (JLTV) for the US Army and National Guard.
According to Hayward, "the fact that the Abrams is the best MBT in the world is confirmed by their effective use in different conditions."
The American M1A2 Abrams SEP v3 tank maintenance training program assumes 200 sessions based on 80 technological maps. In this case, servicemen carry out "repair and maintenance" on virtual simulators. The total cost of simulators with virtual circuits of the tank device costs almost $ 5 million, which is comparable to the price of the Abrams itself.
In the United States, they say that servicemen who have received DiSTI experience will be able to more efficiently service the Abrams tanks of new modifications. The program has critics in the States, noting that a virtual simulator will never replace the lessons of real maintenance of combat vehicles.