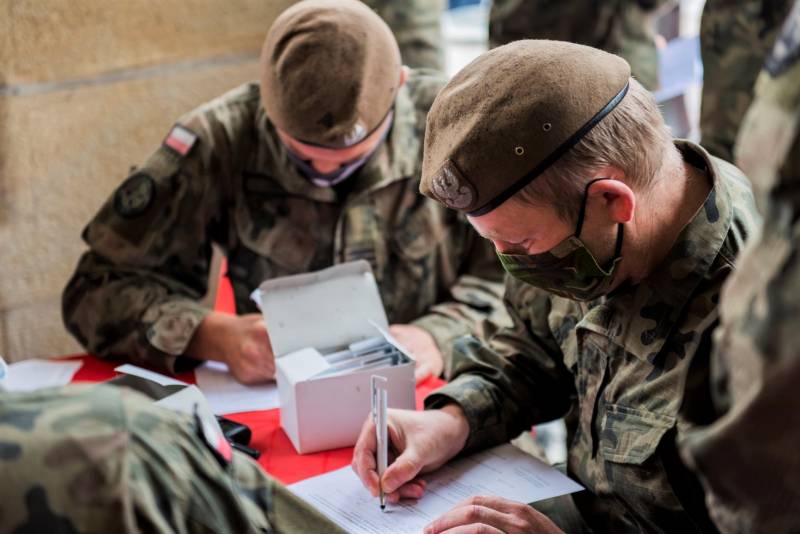 The director of the Polish National Security Bureau, Pavel Solokh, confirmed the information that a group of Polish soldiers is going to the borders of Syria. The Polish special department said that such a dispatch is part of the NATO mission "to provide assistance to Turkey in connection with the worsening situation on the Turkish-Syrian border and in the region as a whole." This kind of NATO mission has been carried out since 2015, but until now Polish military personnel have not been involved in it.
Pavel Solokh:
The support of the Allies in the North Atlantic Alliance is an important element of the security policy pursued by President Andrzej Duda and part of the strengthening of Poland's position in the international arena.
The messages of the Polish National Security Bureau contain information that a company of Polish military personnel - about 80 people - will go to Turkey. Also, Poland will use a patrol and reconnaissance aircraft in the mission.
The main part will be located near the Syrian border. Some of the troops will be based in the Eastern Mediterranean. Recall that in this region, relations between Turkey and Greece have recently become complicated due to Ankara's desire to develop hydrocarbon deposits on the shelf.
Solokh:
This mission is not a combat mission. It consists in the maintenance of warning systems, onboard equipment of the naval forces, as well as in reconnaissance operations.
Additionally, Poland announced that several Polish specialists will be stationed at one of the bases in Turkey on its Black Sea coast.
It is noteworthy that back in 2003, PMC members were preparing in Poland, who were planned to be transferred to Turkey for subsequent involvement in operations in Iraq. But then, according to official reports, the decision to transfer the PMC was canceled.