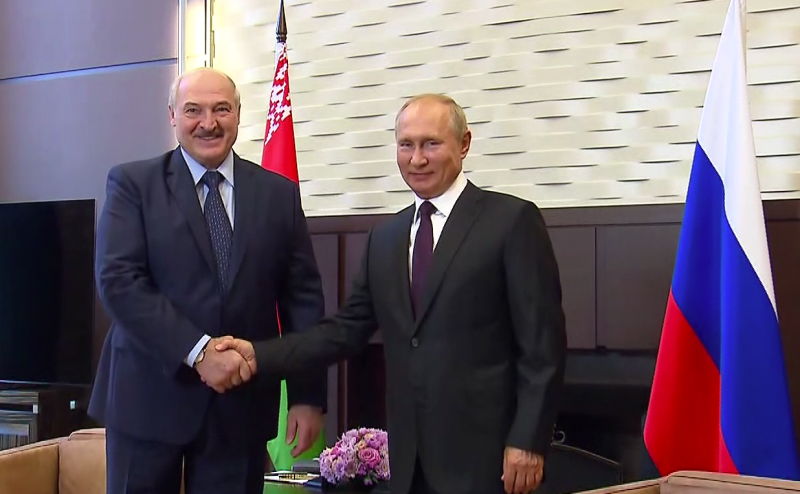 During the talks between the leaders of Russia and Belarus in Sochi, Alexander Lukashenko asked Putin to supply him with certain types
weapons
... In his opinion, it is necessary to see what and where to strengthen in the interests of the Union State.
As reported by BelTA, the Belarusian leader told the Minister of Defense of the Russian Federation Sergei Shoigu about this.
Lukashenko also noted that he considers it necessary to take more courageous measures to protect both Belarusian citizens and Russians. He told the Russian president that Minsk and Moscow should not be afraid to act in the interests of the Union State:
There is nothing to be afraid of, we are ready to go for it.
The Belarusian president considers erroneous assumptions that Belarus has weakened, and Russia will stay on the sidelines and will not help. He calls them "reasoning for fools."
It so happened that we were left alone in this regard, but not the weakest.
- said the leader of Belarus.
Lukashenka has no doubts that no one will be able to drive a wedge between our two countries. He is confident in his ability to jointly not only stabilize the situation in Belarus, but also throughout the entire territory of the immense Union State:
You can not doubt our reliability in terms of the defense of our common Fatherland from Brest to Vladivostok.