Images from one of the polygons in the Astrakhan region appeared on the network, where maneuvers with the use of
tanks
... In particular, we are talking about the use of T-90A tanks.
According to some reports, anti-tank missile systems were used during the military exercises, including the Konkurs ATGM with the 9M113M ATGM.
On social networks, it is reported that during the exercise, the Konkurs ATGM missile hit a tank involved in the exercise. The photo shows that the combat vehicle was seriously damaged, while there was no armor penetration, but there was obvious damage to the hinged elements of the tank's protection.
Some photos were published on the War News Today page on the VKontakte social network.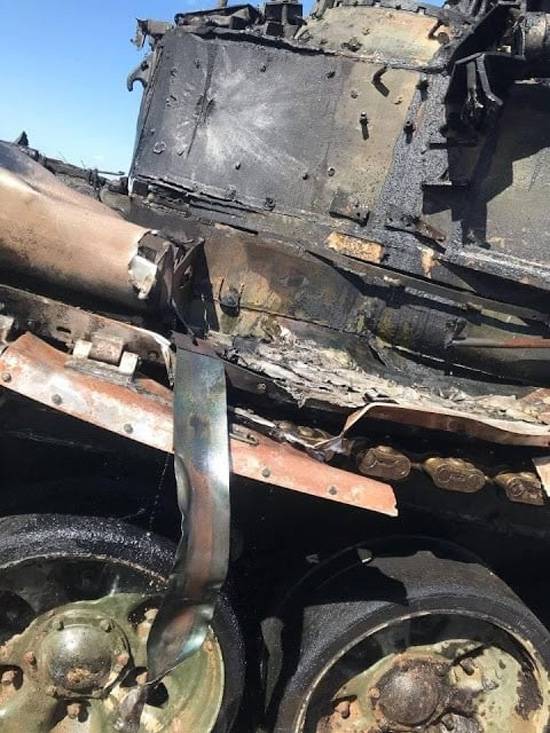 In such a situation, when the ATGM "found" a tank as a target, the Shtora KOEP (optical-electronic countermeasures complex) could be triggered.
The network notes that the lateral projection of the tank could have been saved from penetration by a spare parts box. This statement is being actively discussed on the network - on the subject of whether this element is really capable of saving the tank's armor.
At the moment, there are no details of the case at the military training ground near Astrakhan, as there is no data on when exactly this happened.