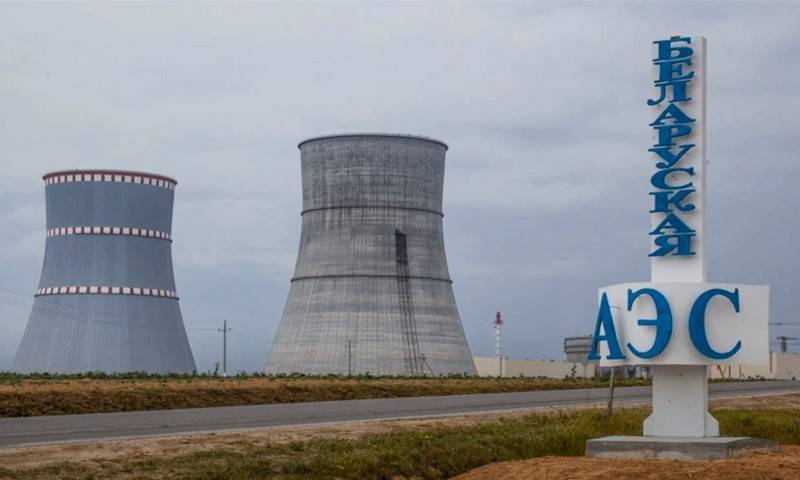 The launch of the first power unit of the Belarusian Nuclear Power Plant (BelNPP) is scheduled for November 7 this year. This was stated by the Belarusian President Alexander Lukashenko during a meeting with the "political activists" of the republic.
Our first nuclear power plant is being prepared for launch. I invite everyone. I think November 7 - a significant day for us - we will be able to visit there and say that we received the first electricity from our nuclear power plant
- said Lukashenko.
Earlier, the Ministry of Foreign Affairs of Lithuania made an appeal to the European Union, urging it once again to stop the launch of the BelNPP. The reason for this in Vilnius was called the unstable situation in Belarus associated with the protests. In addition, Lithuania has once again warned the EU about the threats associated with the launch of the BelNPP, drawing attention to the possibility of accidents and incidents. Later, the Lithuanian government approved a plan to block electricity imports from BelNPP.
It should be reminded that on August 7, 2020, the loading of nuclear fuel into the reactor core of the first power unit of the BelNPP began. The power start-up of the first power unit with connection to the power system is planned for the fourth quarter of this year, and the commissioning of power unit No. 1 is planned for the beginning of 2021. The second power unit is to enter commercial operation in 2022.
The BelNPP with two VVER-1200 reactors with a total capacity of 2400 MW is located in the Grodno region in Ostrovets. BelNPP was built according to the Russian project of generation 3+, which fully complies with international standards and IAEA safety recommendations.