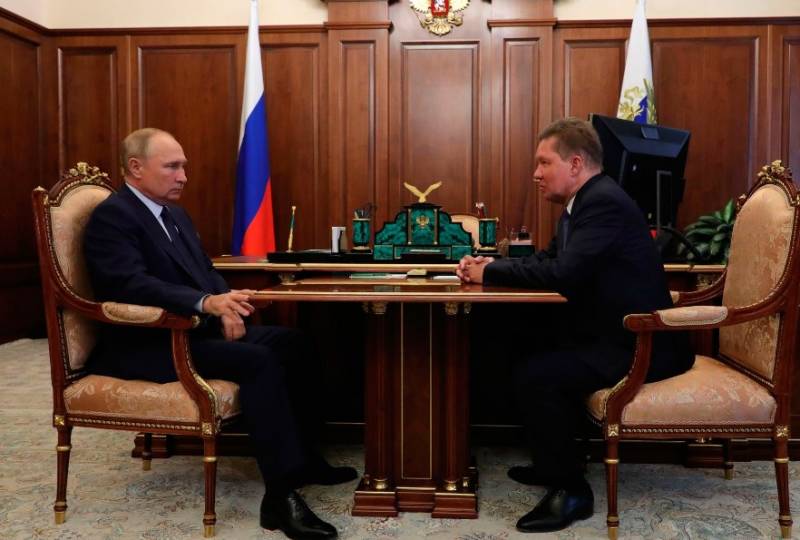 Alexey Miller, Chairman of the Management Board of the state-owned Gazprom, informed President Vladimir Putin about the start of design and survey work in the territory of the Mongolian People's Republic. It is planned to lay the Power of Siberia-2 pipeline through this country, connecting the gas fields of the Yamal Peninsula with Chinese consumers of natural gas.
This was reported by the Kremlin press service.
According to the Chairman of the Management Board of Gazprom, the launch of the Power of Siberia-2 project will make it possible to unite the gas transmission pipelines of the western and eastern parts of the country into a single network. This new export corridor, with a capacity of 50 billion cubic meters, will allow not only to supply Russian gas to the Asian market, but also open up new opportunities for gasification of Eastern Siberia and Transbaikalia. The fact is that the main line is planned to be built from the Yamal Peninsula through Tomsk, Krasnoyarsk, Irkutsk, Ulan-Ude and the Mongolian steppes to China.
Initially, they planned to lay a pipeline to the PRC through Altai, but then they changed the route. The new version is about a thousand kilometers shorter than the previous one, and it is easier to lay pipes in the steppes of Mongolia than in the Altai mountains. In addition, the Chinese side also supports Gazprom's decision to lay the pipeline along a new route.
Attention is drawn to the fact that the gasification of regions in our country is most often referred to in relation to the implementation of projects for the supply of gas abroad. If China did not support the Power of Siberia, would the large-scale gasification of Eastern Siberia and the Far East be called into question?