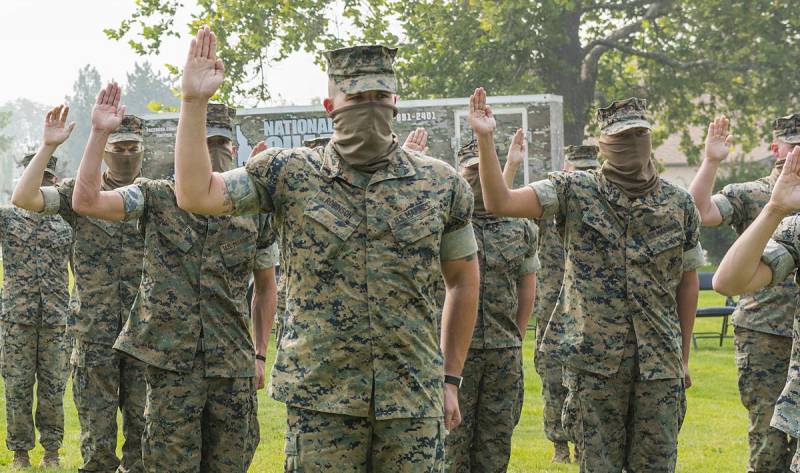 The United States reports on the fate of the military
tank
units of the Marine Corps. Recall that earlier the military command made a decision to disband the tank units of the ILC, arguing that it was necessary to increase the mobility of corps units "for more effective counteraction to China and Russia." This decision caused a mixed reaction. Opponents of the ongoing reform noted that tens of thousands of military personnel could become unemployed overnight.
Today, Brigadier General Farin Schwartz, commander of the Idaho National Guard, declared that "Marines make excellent National Guardsmen." This statement from General Schwartz came after the implementation of the initiative, providing for the entry into the US National Guard of those servicemen whose divisions in the Marine Corps were disbanded.
Brigadier General Schwartz:
For the foreseeable future, we will continue to focus on making this transition as smooth as possible.
It is known that the personnel of the US National Guard in Idaho included about half of the personnel of the former tank company of the ILC. At the same time, the fate of the other half of the same disbanded tank company has not yet been reported.
Former Marines from the 4th Tank Battalion of the Marine Corps took the oath of allegiance to the US National Guard at Gowan Field.
The fate of the M1A1 Abrams tanks, which were operated in the ILC, is also reported. After the disbandment of the tank units, these tanks were sent to special logistics centers for storage. Some of them will be completely decommissioned, and some will be transferred to tank units of other types and branches of the US forces. The option of selling tanks to the "allies" is also being considered.