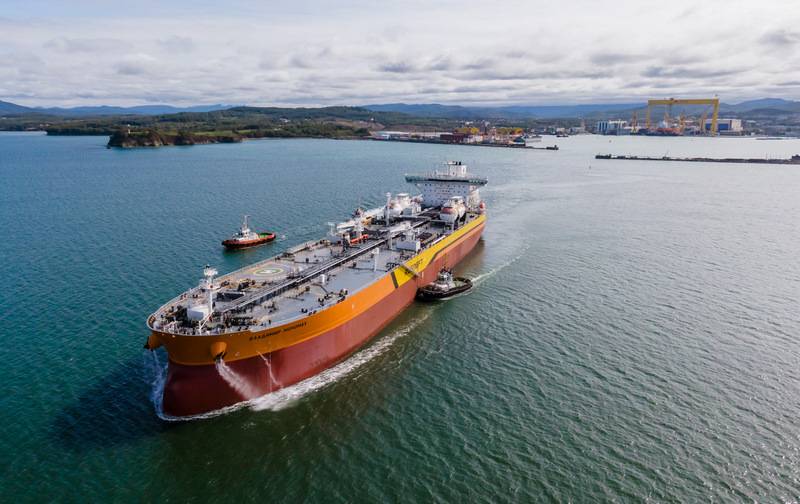 The lead Aframax-type tanker Vladimir Monomakh, built at the Zvezda shipbuilding complex in Primorye, has entered sea trials. This was reported by the press service of "Zvezda".
The press service reported that the lead tanker was launched in May this year ahead of schedule. After launching, the "Vladimir Monomakh" passed mooring tests, during which the systems and equipment were checked and adjusted before the first sailing out to sea. On September 15, the tanker went to sea for sea trials, during which the speed characteristics of the vessel and its controllability in all operating modes will be checked.
The message does not give the timing of the sea trials, but it is said that the tanker will be certified based on their results.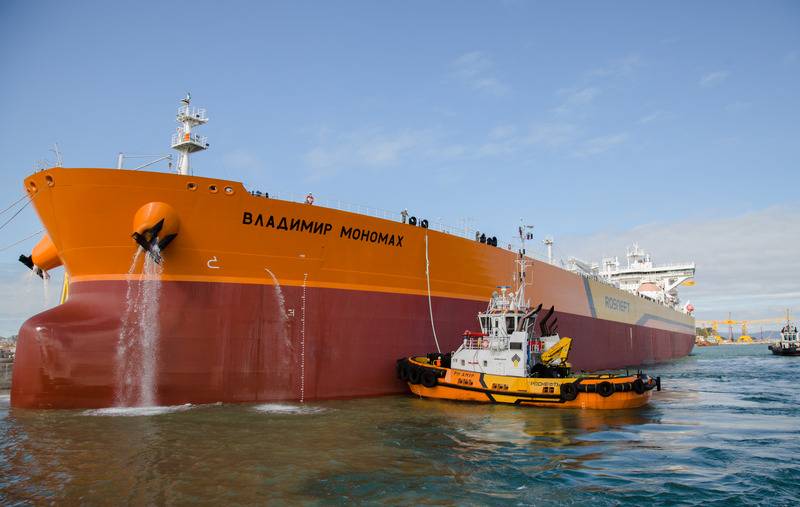 It is noted that previously Aframax tankers were not produced in Russia. They are designed to meet high environmental standards. The main and auxiliary power plants can operate on both traditional and environmentally friendly fuel - liquefied natural gas.
Oil tankers of "Aframax" type "are designed for the transportation of crude oil and oil products in an unlimited navigation area. Tanker length - 250 meters, width - 44 meters, deadweight - 114 thousand tons, speed - 14,6 knots, ice class - ICE-1A The ship has a helicopter pad.
To date, Zvezda's portfolio of orders includes 12 Aframax tankers, of which 10 were ordered by Rosneft.