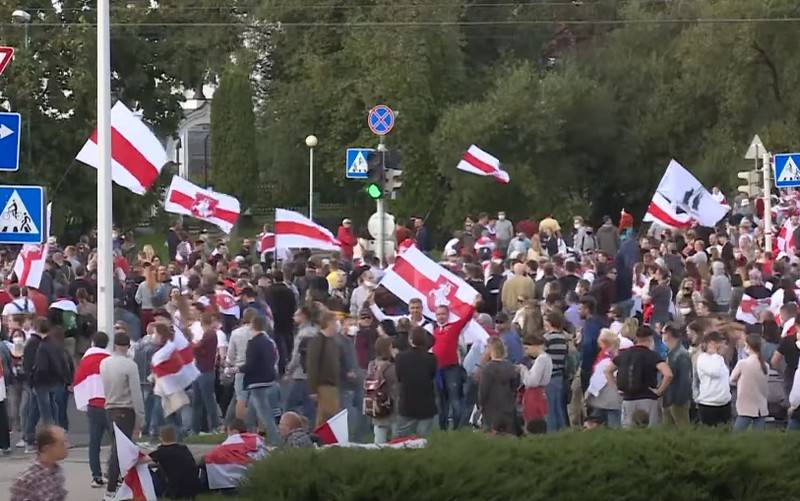 The United States attempted to organize another "color revolution" by staging a coup in Belarus. This was stated by the director of the SVR (Foreign Intelligence Service) Sergei Naryshkin.
According to Naryshkin, the United States plays a key role in the events that are now taking place in Belarus. The SVR head noted that, in contacts with its European allies, Washington insists on the need to increase pressure on Minsk to "transfer power."
He added that although the United States is trying to "stay in the shadows," however, there has been an increase in funding for the Belarusian opposition lately. In addition, the United States "closely patronizes" Svetlana Tikhanovskaya and other Belarusian oppositionists, promoting them as "people's leaders" and future leaders of "democratic Belarus".
Naryshkin noted that through the auspices of non-governmental organizations, the United States had allocated about $ 20 million in advance to organize protest actions. At the same time, he stressed that the protests in Belarus were planned even before the presidential elections. With the funds received, networks of "independent bloggers" were formed, campaign accounts in social networks were created, and activists were trained to organize protests.
The most promising of them were trained abroad, in particular in Poland, Lithuania and Ukraine, where they were trained by experienced American instructors on "non-violent protests"
- said Naryshkin.
Earlier, Washington announced the "imminent introduction" of sanctions against the Belarusian authorities, guilty of human rights violations and violent suppression of "peaceful democratic protests."