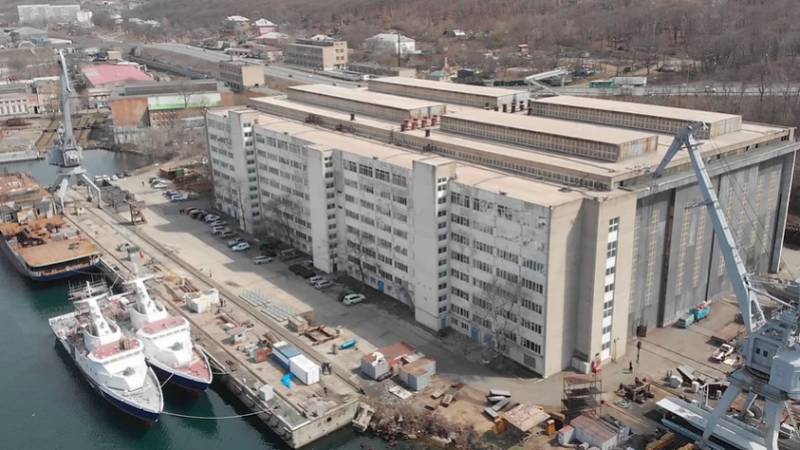 It is reported about a forced measure to introduce a four-day working week at the Vostochnaya Verf enterprise. This measure was taken in connection with the intention of the main defense department to terminate the contract for the construction of two MRK (small missile ships) of project 22800 "Karakurt".
Taking into account the fact that initially the contract accounted for half of all orders of Vostochnaya Verf for the next five years, the decision of the Ministry of Defense, of course, could not but affect the work process of the enterprise.
The press service of Vostochnaya Verf reports that if the four-day period were not introduced, the management would have to make significant reductions. So, the number of 500 employees who could lose their jobs in connection with the termination of the contract for "Karakurt" is called.
At the same time, it is noted that the days "dropped out" from the working schedule, unfortunately, cannot but affect the salary. It will decrease.
In addition, the negative is added by the fact that the refusal of the contract for the aforementioned RTOs from the Ministry of Defense will affect the processes of modernization of the enterprise. As noted in the release of Vostochnaya Verf, in fact, the modernization processes will have to be suspended.
For reference: "Vostochnaya Verf" has been operating since 1952, building warships, supply vessels and berths. The customers of the enterprise are the RF Ministry of Defense and the RF FSB. Over the years, over 500 ships and vessels of various classes have left the stocks of the enterprise. It is noteworthy that since 2020 Vostochnaya Verf has remained the only defense industry enterprise in the Far East - a resident of the Free Port of Vladivostok.