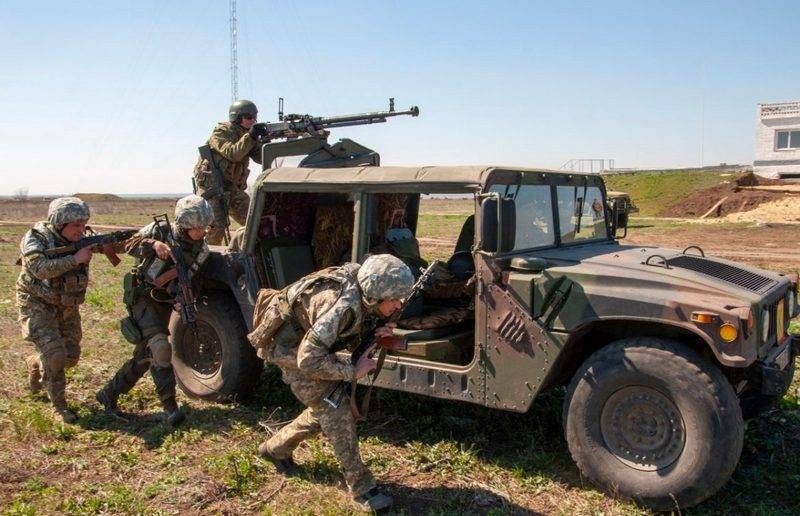 The armed forces of Ukraine will be reduced. As reported by the news agency of the Ministry of Defense of Ukraine "ArmiaInform", the reduction will affect parts of the provision and maintenance, as well as training centers.
The Main Personnel Directorate of the General Staff of the Armed Forces of Ukraine confirmed the reduction of more than 20 thousand posts. At the same time, it is stated that the reduction will not affect combat units. The military department stressed that the data published earlier on Facebook by Yuri Biryukov on the reduction of the Armed Forces of Ukraine by 80 thousand people do not correspond to reality.
In accordance with the planned organizational measures, the personnel strength of the army will be reduced by more than 20 thousand positions. (...) we emphasize once again that not a single combat unit will be reduced and their combat effectiveness will not be reduced. The planned measures primarily concern non-combat military units, in particular, support, service and training centers
- said the General Staff.
It is noted that the main task of this reduction is to "adjust" the staff strength of the Armed Forces of Ukraine, which has already exceeded 300 thousand, to the maximum number of 250 thousand (204 thousand military) in accordance with the law of March 06, 2015 No. 235-VIII "On the number of the Armed Forces of Ukraine" ... At the same time, according to some sources, the real number of the Armed Forces of Ukraine due to chronic understaffing is 247 thousand, of which 194 thousand are military.
Earlier, Yuri Biryukov, citing sources in the Ministry of Defense, announced a reduction in the Armed Forces of Ukraine by more than 80 thousand, of which 60 thousand in the Ground Forces should be reduced, 15-20 thousand in the Air Force and 2,5 thousand in the Naval Forces.