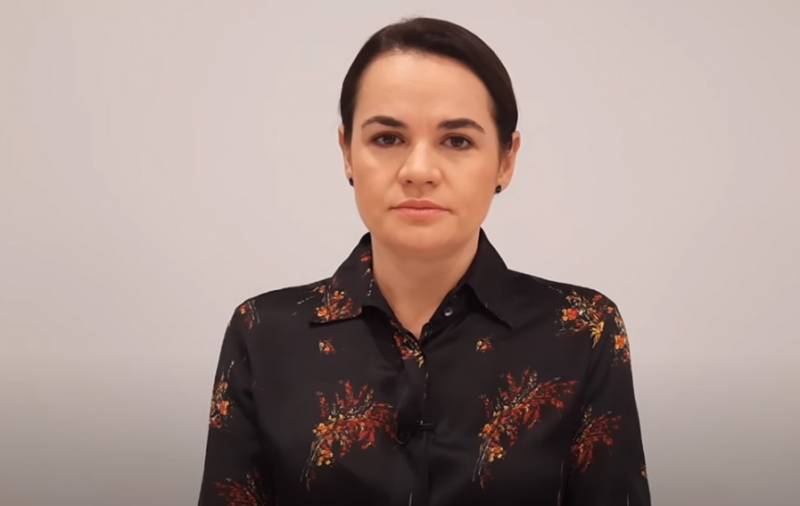 Svetlana Tikhanovskaya, who calls herself "the national leader of Belarus," who is in Lithuania, continues to give interviews. This time she published her interview with the Ukrainian edition of the Left Bank and once again was devoted to the situation in the Republic of Belarus, as well as to the plans of Tikhanovskaya herself.
According to the candidate who lost the presidential elections in Belarus, she "is ready to provide Lukashenka with security guarantees if he leaves the presidency."
Tikhanovskaya:
If he does it peacefully, then there is such a possibility (of providing security guarantees). You might even say there is confidence.
Tikhanovskaya further added that when providing guarantees "the opinions of all citizens of Belarus will be taken into account".
These statements are surprising, to say the least. What other "security guarantees" can a person who finally turned into a puppet speak about - left the country, immediately announced that he would not lead the protests, and then suddenly declared himself a "national leader."
In this situation, it is worth recalling the situation with the "guarantees" that in February 2014 famous persons "provided" to Viktor Yanukovych.
As soon as he signed the agreement with the opposition in the presence of diplomats from France, Germany and Poland, as the president of Ukraine, in fact, had to flee the country. The European "guarantors" have not fulfilled any of their obligations. What can we say about Tikhanovskaya's "guarantees" ...
Tikhanovskaya's next appeal:
At the moment, there has been no reaction from Lukashenka to "Tikhanovskaya's readiness to provide him with security guarantees".