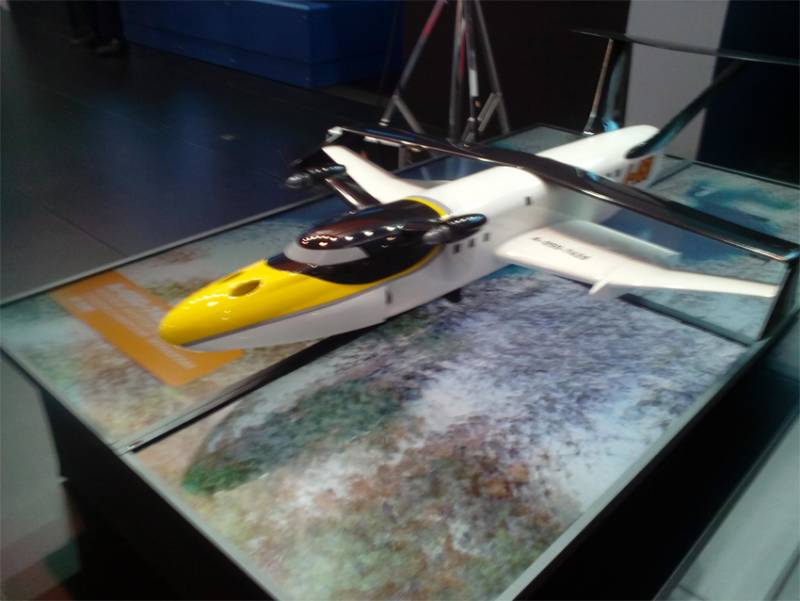 To increase the possibilities of delivering personnel and cargo to the coast, where conventional ships and vessels can experience great problems during movement and mooring, options for using ekranoplanes are being considered. The topic of creation and development of ekranoplanes as combat units, including for landing troops on an unprepared coast, is considered quite often. However, the concept of such an application has not yet been clearly defined in our country, as well as whether the Russian Navy is ready to order ekranoplanes for its needs.
Meanwhile, research centers and design bureaus continue research in the development of ekranoplanes of various types.
One of the developments is the ekranoplan "Chaika-2", related to the project A-050-742d from the Central Design Bureau named after R. Alekseev. "Chaika-2" is positioned primarily as a civilian modification for the transport of passengers and cargo in coastal sea areas. However, the developers also highlight the possibility of using this ekranoplan in law enforcement agencies. In particular, we are talking about the use for solving special tasks of the Ministry of Emergencies.
"Chaika-2" is an amphibious ekranoplane with the ability to access an unequipped coastline with a slope of up to 5 degrees. The ekranoplan can be based both on water and on airfields belonging to the 2nd class (takeoff weight of the received funds
aviation
30-75 tons, runway length up to 2700 m).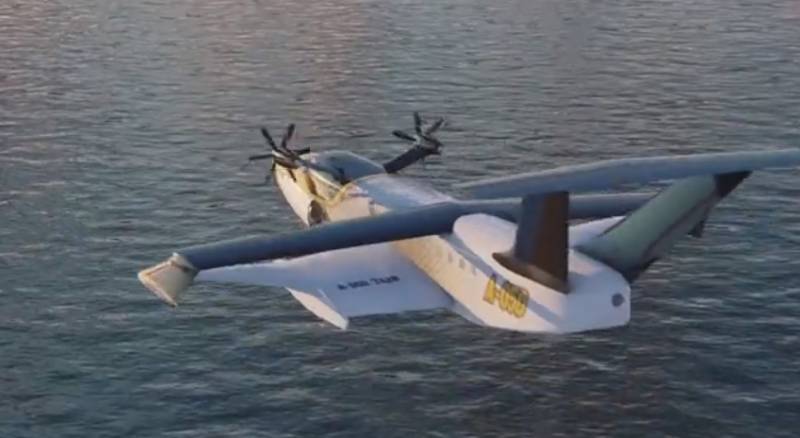 The flight range of the ekranoplan "Chaika-2" on the screen (C) - up to 3000 km, off the screen - 1900 km. The capacity is up to 100 people. Carrying capacity - 9 tons. Full displacement - 54 tons. On-screen flight speed - up to 400 km / h, off-screen - 450 km / h. Draft is about 1,1 m.
The ekranoplan is equipped with two screws. The tail system has a special geometry, including a forked tail with a vertical tail joint with a horizontal plane at the top. This gives stability at high speed.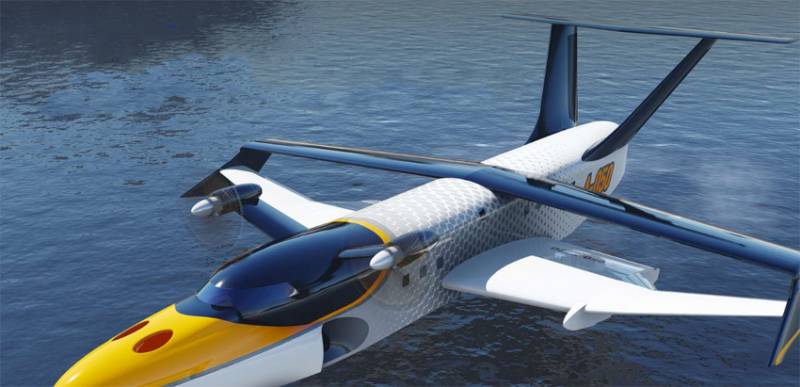 Such characteristics may well allow the use of such an ekranoplan as a high-speed amphibious assault vehicle.
Considering the possibilities of draft and access to the coastline, it can be stated that such a tool is unambiguously applicable at various
fleets
and the flotillas of the Russian Navy - including for organizing actions in coastal zones with the involvement of the marines.