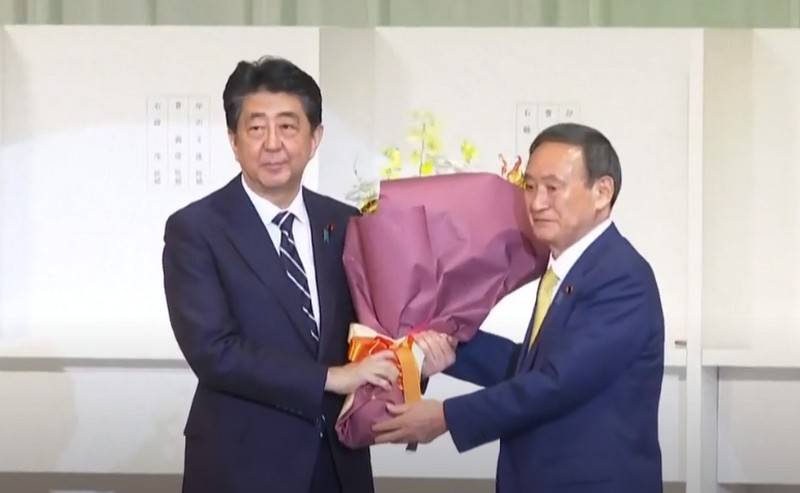 In Japan, a new prime minister has been elected to replace the resigned Shinzo Abe. According to the Japanese media, the new chairman of the ruling Liberal Democratic Party (LDP) in Japan, Yoshihide Suga, has become the head of the cabinet.
For the election of Suga to the post of prime minister, the majority of the deputies of the lower house of parliament voted, which has the decisive word in the election of the head of government, earlier he received the majority of votes in the upper house.
In the coming hours, Suga will announce the composition of the new Japanese government. Ministers in the Abe government are expected to retain most of the posts with minor changes.
Yoshihide Suga on Monday at the congress of the Liberal Democratic Party was elected by an absolute majority as chairman of the party. He will hold this post until the end of September 2021, when the term of office of the resigned Abe expires, after which re-elections will take place for the standard three-year term.
The Japanese Foreign Ministry commented on the election of Yoshihide Suga as new prime minister against the background of the problems of concluding a peace treaty with Russia. According to the Foreign Ministry spokesman, the new government is committed to developing relations with the Russian Federation in various fields, including the conclusion of a peace treaty.
We refrain from making forecasts, but the Japanese government, based on national interests, intends to develop Japanese-Russian relations in broad spheres of politics, including the issue of concluding a peace treaty, as well as the economy and culture.
- said in a statement.