Turkish mass media publish material in which it is stated that Greece is supposedly appealing to Russia on the issue of modernizing the air defense system.
Haber7 comes out with an article stating the following: "Greece sat down at the negotiating table with Russia to upgrade the S-300 air defense systems from the PMU-1 version to the PMU-2."
The publication writes that modernized versions of the Russian anti-aircraft missile systems, which are in service with the Greek army, will be deployed on the island of Crete, "to play an important role over key points in the Eastern Mediterranean."
At the same time, the Turkish media refers to the Greek military-themed portal DefenseNet: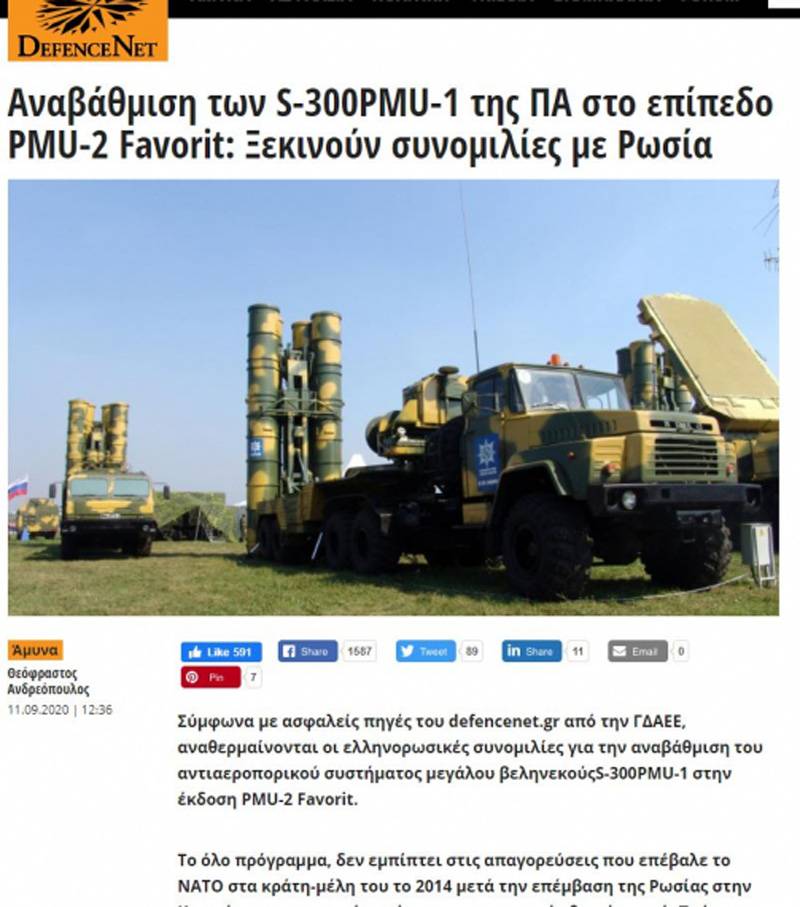 From the material:
There is evidence that Greece is going to increase the range of the existing S-300 systems from 150 to 200 km.
It is noted that today the Greek Armed Forces have two S-300 PMU anti-aircraft missile systems and 96 48N6E missiles. These installations and missiles ended up in NATO Greece after they could not get to Cyprus.
It should be noted that all the last time (at least, as reported in the Greek media), the S-300 air defense system was based in Greece on the island of Crete. Several years ago, the Greeks carried out maneuvers there, in which Russian-made anti-aircraft missile systems were involved.
The Greek Ministry of Defense did not comment on statements in the press about an alleged appeal to the Russian Federation for the modernization of the S-300 at this time.