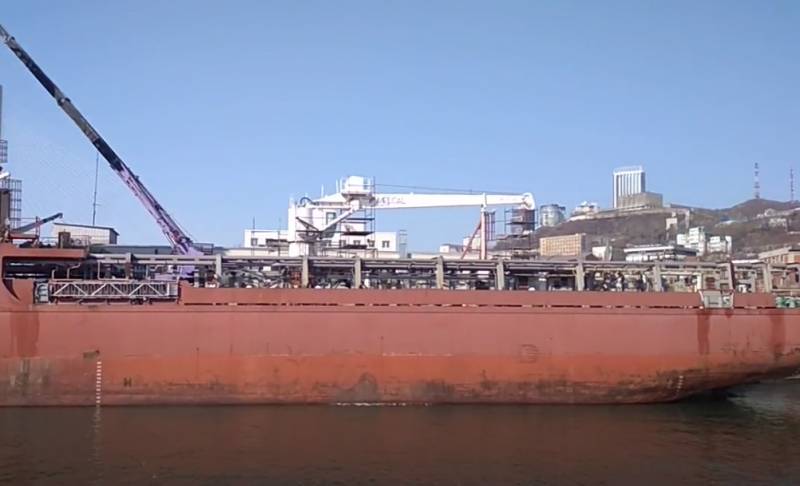 Photo of the vessel "Ivan Sidorenko" in the process of completion (February 2018)
It became known that the ship "Ivan Sidorenko" departed from St. Petersburg in the direction of the German port of Mukran. Information on the movement of the vessel, including the fact that the vessel should arrive at the logistics center for the completion of the Nord Stream 2 gas pipeline on Thursday 17 September, is displayed on the Marinetraffic resource.
At the moment, the ship is in the area of ​​the island of Gotland.
Ivan Sidorenko is a supply vessel that became part of Gazpromflot in 2018. It is assumed that it is planned to be used in the process of completing the construction of the SP-2 gas pipeline.
March of the vessel: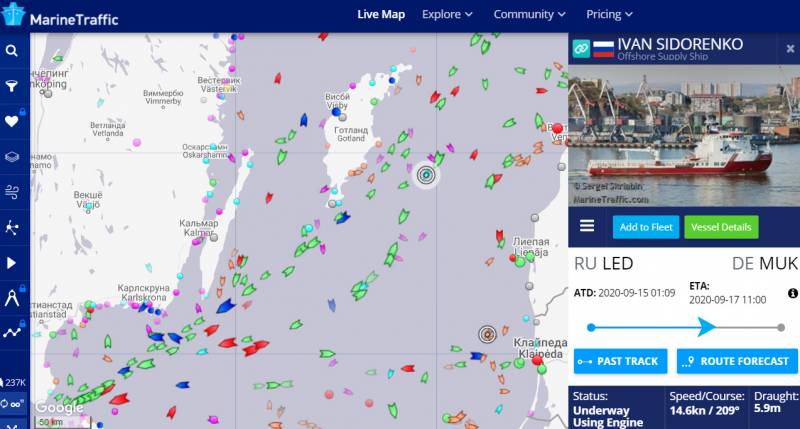 "Ivan Sidorenko" can join the ship "Akademik Chersky", which in a very ornate way (from Nakhodka through Africa) came to northern Germany. According to the latest information it is located in the port of Rostock.
Earlier, officials in Russia announced that the completion of the offshore gas pipeline would be carried out on their own.
The situation with the completion of about 150 km of the gas pipeline has become significantly complicated in recent days. This is due to the well-known
history
with opposition leader Alexei Navalny. Some time ago, German Chancellor Angela Merkel announced that she could support sanctions against SP-2, although before that she advocated the completion of the gas pipeline.
At the same time, many experts agree that the situation with Navalny is being used by the United States to realize its long-standing goal - to close the Nord Stream-2 project. At the same time, there are experts in Germany itself who consider these statements "the game of the outgoing Merkel." Thus, it is stated that Angela Merkel, who by the end of the year is to present a successor, wants to achieve a kind of his approval from Washington, so that later he (the successor at the head of the party) will have a free hand, including in the SP-2 plan. ...