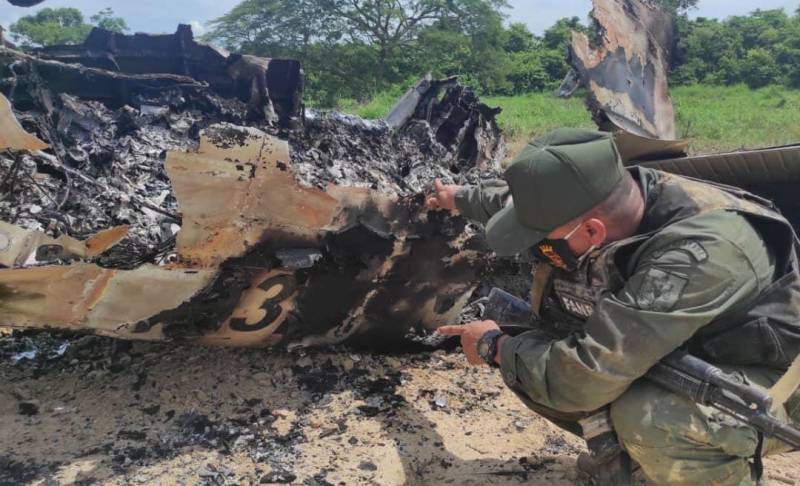 There are reports from Venezuela that the air defense systems of this Latin American state shot down an unknown plane. The information is confirmed by the Minister of Defense of the country Nestor Reverol.
The minister notes that the air defense command found an aircraft entering Venezuelan airspace using radars, which was moving without coordination with ground services.
From the report:
Further, there was an activation of special CODAI protocols, which are spelled out in the law.
As a result, the plane was shot down by air defense systems. What kind of complexes were used for this is not reported.
At the same time, the official Caracas is confirmed by the information that appeared on social networks that the plane that entered the Venezuelan airspace in the state of Zulia had an American registration number.
Nestor Reverol announced that the plane with the American registration number was carrying illegal substances - drugs.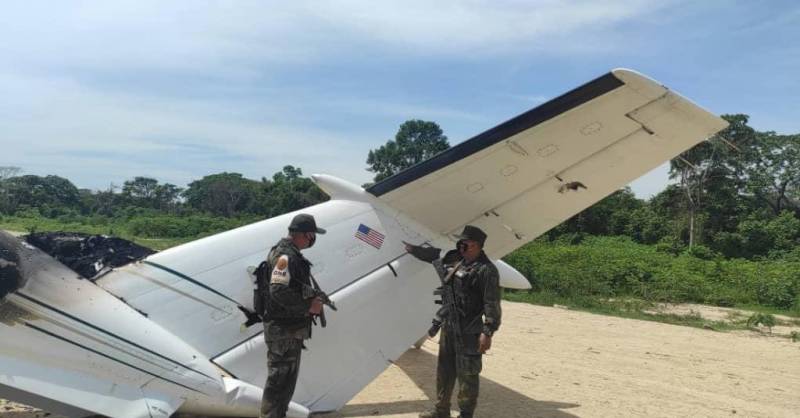 The photo released by the Venezuelan Defense Ministry shows the American flag on the tail of a downed plane.
The front of the plane was completely burned out: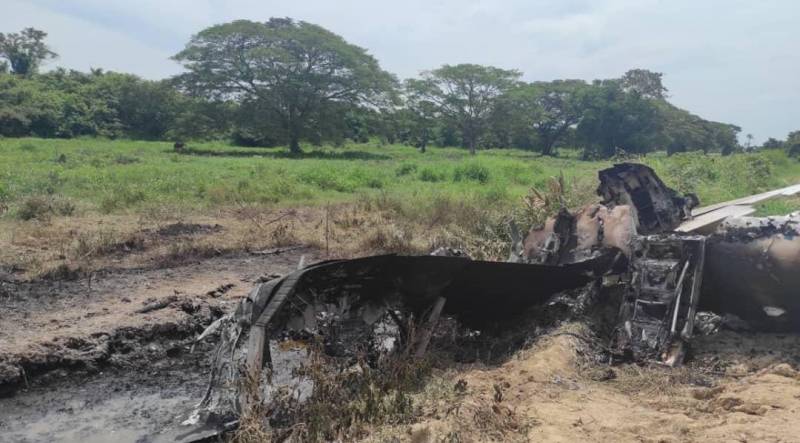 The fate of the crew is not reported.
There are no comments from the United States on the situation with the downed plane at this hour.