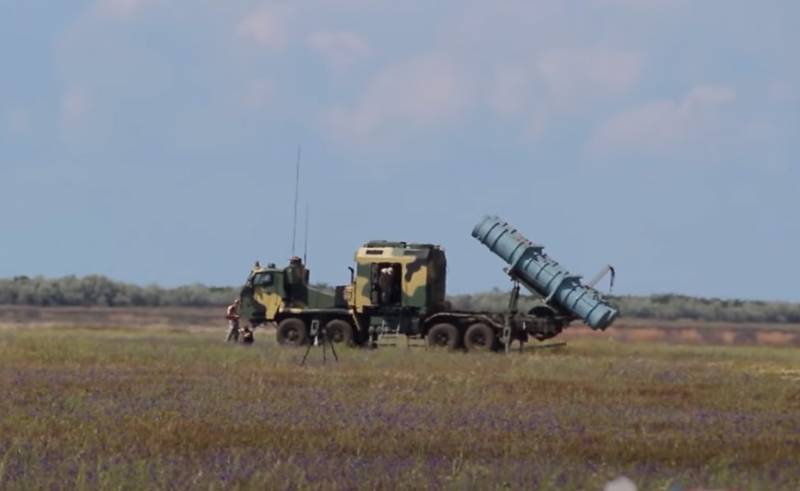 The Ministry of Defense of Ukraine at the beginning of the year did not include the Neptune missile systems in the GOZ-2020 (state defense order). At the same time, the department assured that immediately after receiving the results of state tests, a contract would be signed for at least a division of this new technology. But the leadership of the department did not keep its promise - "Neptune" is still absent from the SDO.
This was told by the deputy of the Verkhovna Rada of Ukraine, Lieutenant General Mikhail Zabrodsky.
The deputy notes that although the testing of the complexes ended in July, no steps are being taken to supply them to the troops:
It's September, the tests were completed in July - and there is still no Neptune complex in the state defense order!
This means that even if a decree is adopted on amending the state defense order, the state supply contract can be concluded no earlier than November-December.
The general accuses the defense department not only of delaying the financing of Neptune. He also claims that he has information about the decision to replace the domestic base vehicles of the KrAZ-7634 complex with Czech Tatra vehicles. The use of equipment from the Czech Republic, which is twice as expensive as KrAZ vehicles, will not only increase budget expenditures, but also hit the families of Kremenchuk machine builders and almost the only Ukrainian machine-building plant.
ZhK-360MTS "Neptune" is a Ukrainian-made low-altitude cruise missile, developed by KB "Luch" and designed to engage sea and ground targets at a distance of up to 300 kilometers. According to experts, the minimum requirement of the Ukrainian Navy for these complexes is at least three divisions.