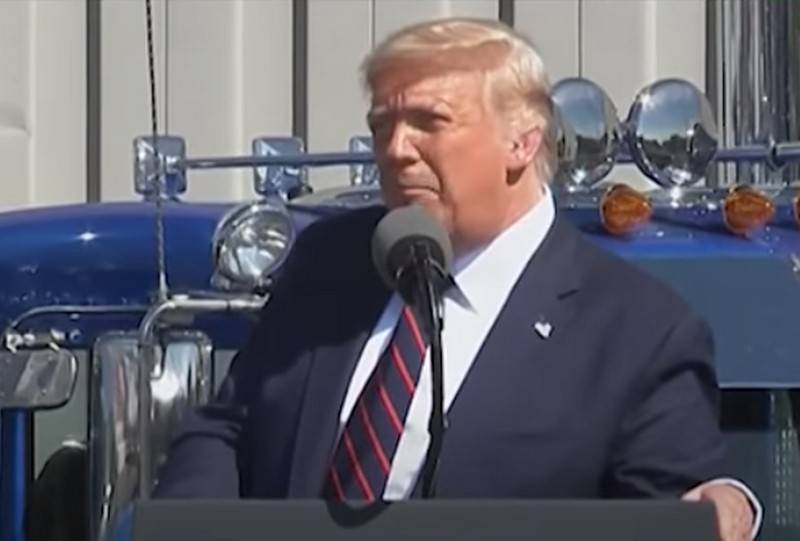 Any Iranian attack on the United States will entail a retaliatory attack that will be 1000 times larger, said US President Donald Trump, commenting on information that Tehran is preparing to assassinate US Ambassador to South Africa Lana Marx.
According to Trump, Iran may be planning an assassination or other attack on the United States in response to the assassination of "terrorist leader Soleimani", but in this case, Washington will respond "a thousand times stronger." He stressed that the elimination of Soleimani was a response to the murder of the US military.
Any attack by Iran, in any form, against the United States will be met with an attack on Iran that will be 1000 times larger in scale!
- wrote Trump on his Twitter page.
Information about the allegedly preparing Iranian assassination attempt on the US Ambassador to South Africa Lana Marks was announced by Politico, citing sources in American intelligence. The reason for the impending assassination attempt is revenge for the US assassination of Iranian General Qasem Soleimani. According to the publication, information about the impending assassination appeared in the spring, but now "it has become more specific." The Iranian embassy in South Africa was allegedly involved in the preparation of the assassination attempt.
Some media outlets have suggested that Lana Marks was chosen by Iran as a victim for two reasons: she has known Trump well for over 20 years and she is Jewish.