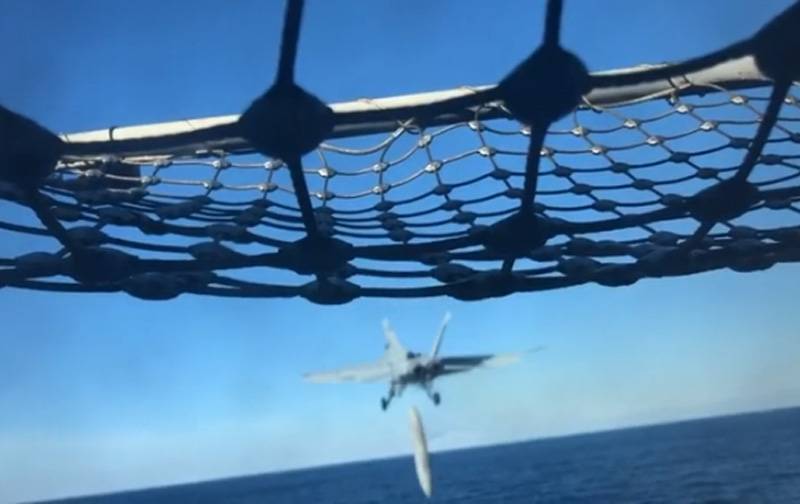 Taking off with a deck catapult is not an easy task. It accelerates 25-ton aircraft from zero to 130 knots over a distance of about a hundred and a half meters. As a result, the vehicle and its crew experience serious overloads exceeding four times the force of gravity. As a result, the aircraft may well lose some of its structural elements, which happened during one of the training flights.
A similar situation happened with the American fighter F / A-18E Super Hornet, which, during takeoff from the deck of an aircraft carrier, "lost" an additional fuel tank with a capacity of approximately 2100 liters. Outside observers recorded this incident on video.
It is assumed that the fuel tank was not securely fastened, or a malfunction of the electrical equipment caused it to be "shot". However, it can be assumed that the pilot deliberately dropped the tank in an emergency in order to reduce the weight of the car and gain the speed required for takeoff.
In the near future, the American planes will be equipped with new tanks, in the bow of which it is planned to install an advanced infrared search and tracking system (IRST). It will allow you to efficiently determine the location of equipment, reducing costs during flights. It is assumed that combat
aviation
will receive a new system next year.