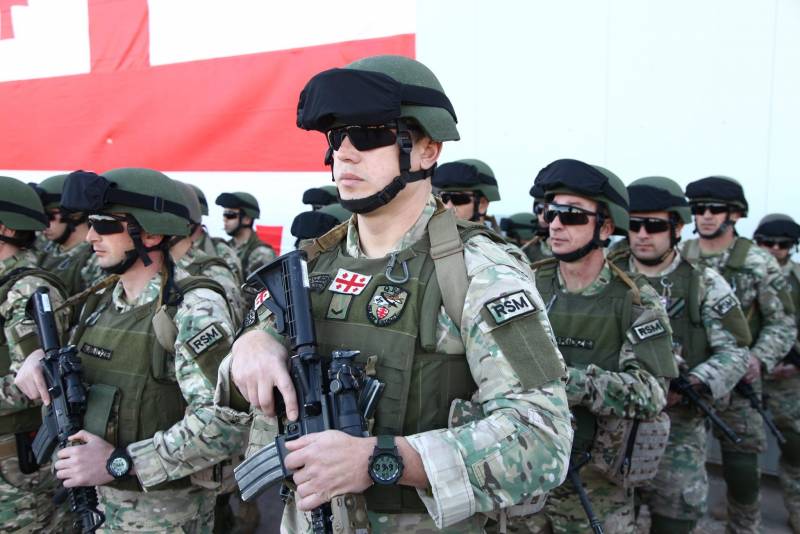 The Forbes edition published an article by David Ax, discussing the modernization of Georgia's air defense system.
The author recalls that during the armed conflict in 2008, the Russian military
aviation
in Georgia suffered serious losses. Then, according to official data, the Russian Air Force lost three Su-25 attack aircraft and a Tu-22M3 bomber, which was carrying a special container with reconnaissance equipment, in a few days. It was also previously reported that two Su-24s were shot down, but officially information about the loss of these particular aircraft was not confirmed.
The American publication says that in 2008 Georgia possessed Soviet air defense systems, which had not been modernized for a long time, but this did not prevent it from inflicting damage on Russia's military aviation. Now, as observer D. Ex writes, the Georgian troops have modern anti-aircraft systems of foreign production - supplies from France and Israel. And the updated Georgian air defense, it is argued, will be able to inflict great damage on the combat aviation of the Russian Federation. Earlier it was reported about the readiness of the Israeli company "Rafael" to modernize the air defense system of Georgia.
The article says that the Russian army has also undergone major modernization since then, but the author adds that "Georgia is still ready for war."
From an article in the American edition:
Georgia is still armed with Soviet air defense systems, including the Buk, but if Russia and Georgia enter the war today, it must be said that the Georgian army is already better equipped. Aviation actions in the air will meet active opposition from the Georgian air defense. The calculations of the Georgian air defense systems are better prepared today than in 2008.