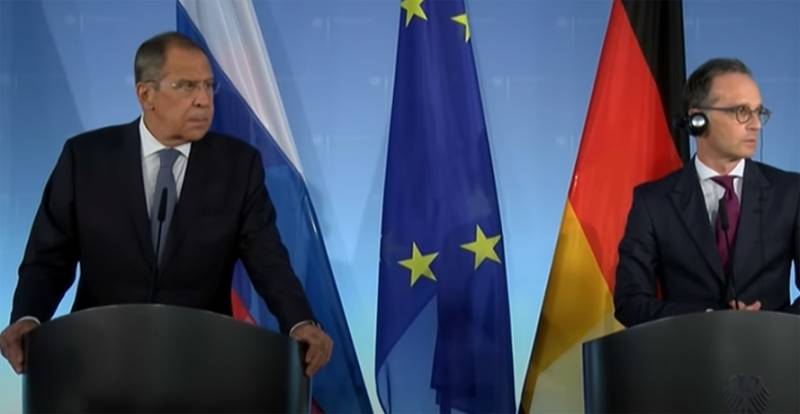 The press service of the Ministry of Foreign Affairs of the Russian Federation confirmed the information that the head of the department, Sergei Lavrov, decided to cancel a previously planned visit to Berlin. The Russian minister's trip to Germany was scheduled for tomorrow, September 15th. The visit was originally planned in connection with the closing of the so-called cross-year of scientific and educational partnership.
The official statement says that Sergei Lavrov will not visit the German capital, as "there have been changes in the schedule of German Foreign Minister Heiko Maas." The FRG government said that Mr. Maas would not be able to attend the ceremony.
In this regard, Sergei Lavrov decided that a visit to Berlin would be superfluous. Instead of a personal visit, a welcome letter will be sent to the participants of the cross-year of scientific and educational projects.
In the statements of the Ministry of Foreign Affairs of the Federal Republic of Germany and the Ministry of Foreign Affairs of Russia, there were no words about complications in relations between the two countries due to the sensational
stories
with Alexei Navalny. Despite this, it is this reason that experts call the main one for "Heiko Maas's revision of his schedule."
It is noted that the German officials, who demanded an "investigation" from Russia, now, firstly, must show a "tough stance towards Moscow", and, secondly, they themselves may receive direct questions to which they have no answer. One of the questions may be: how did it happen that the German doctors who visited the clinic in Russian Omsk confirmed that we are not talking about poisoning (especially the use of "chemical weapons"), and already in Germany it suddenly "turned out" that Navalny was "poisoned a substance from the "Novice" group?