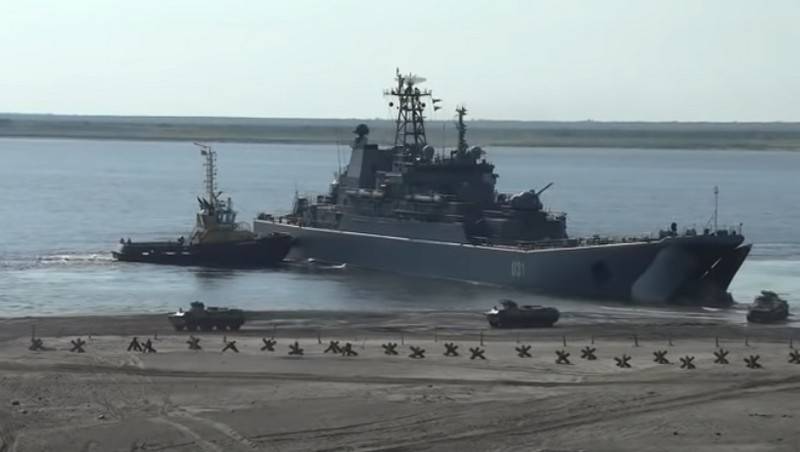 The Northern Fleet will work out a landing on the Arctic coast in the Chukchi Sea near Alaska. This was reported by the press service
fleet
.
According to the report, the landing is planned as part of the campaign of the Arctic group of the Northern Fleet. Currently, the ships and vessels of the group have entered the East Siberian Sea.
The next exercise on amphibious assault landing on an unequipped coast in the Arctic will take place in the Chukchi Sea
- said in a statement.
The press service reported that a detachment of ships and vessels of the Northern Fleet set out on the Arctic campaign on August 5, during which time they covered about 3 thousand nautical miles. During the campaign, 10 tactical and general ship combat exercises were held, the last of which took place in the Laptev Sea near the village of Tiksi. The exercise was attended by a large anti-submarine ship "Severomorsk" and a large landing ship "Kondopoga", which worked out the protection of the island and continental territories of Russia in the Arctic.
Note that the planned exercises of the Northern Fleet near the US borders will not be the first in recent times. Earlier it was reported that on August 12, the Pacific Fleet marines landed for the first time on the Commander Islands in the Bering Sea near the maritime border with the United States.
In August of this year, American fishermen told the US Coast Guard that they were very concerned about the appearance of Russian warships and submarines near Alaska.